The International Latin style consists of five dances: Samba, Cha Cha Cha, Rumba, Pasodoble and Jive.
Latin dance has soared in popularity lately due to television shows such as "Dancing with the Stars" and "So You Think You Can Dance." Learning how to Latin dance can give you confidence on the dance floor in social settings and competitions.
Although there are numerous popular dances that are considered Latin, such as merengue, salsa and bachata, the International DanceSport Federation classifies five competitive dances as Latin: samba, rumba, cha-cha-cha, jive and paso doble.
Known for its sensual hip action and sexy flair, Latin dance is gaining popularity on dance floors everywhere.
Movies about Latin dancing (those that portray the beauty of the art of Latin dancing) seem to be favorites among dancers and non-dancers alike.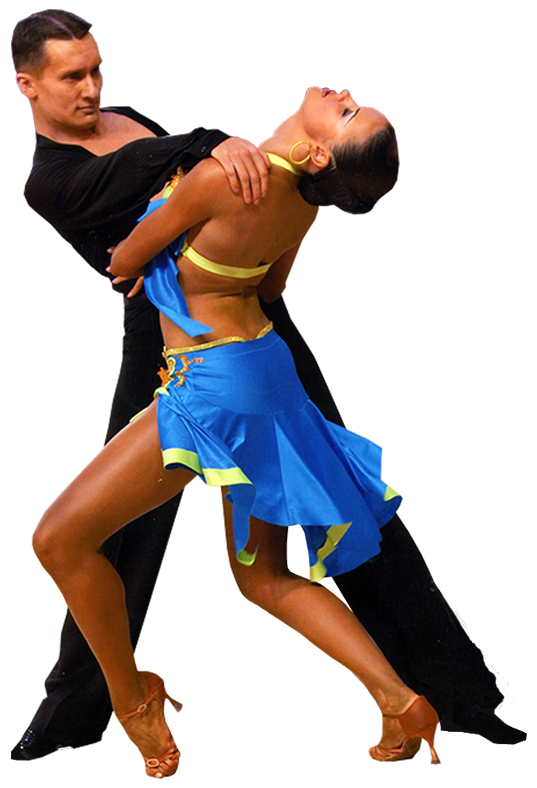 Pasodoble
Paso Doble, or Pasodoble, is a lively dance modeled after the drama of the Spanish bullfight. Paso doble actually means "two-step."
Paso Doble is a theatrical Spanish dance. Traditionally, the man is characterized as the matador (bullfighter) and the lady as his cape in the drama of a Spanish bullfight. The dancers may choose to enact the role of the torero, picador , bull, or Spanish dancer, and may change roles throughout the dance. Based on Flamenco dancing, Paso Doble is both arrogant and passionate. Paso Doble is performed more as a competition dance than as a social….READ MORE
Jive
Jive is a ballroom dance style that originated from African-Americans. It is a lively form of Swing dance, and a variation of the Jitterbug.
Jive is one of the five International Latin dances. The basic look and feel of Jive is lots and lots of energy, with the legs portraying a pumping action. Originating in the United States in the 1940s, Jive was influenced by the Boogie, Rock & Roll, African/American Swing and Lindyhop.
Music.
This is one crazy cardio experience that needs to be experienced to be believed. After just the first track your heart rate will be up and beads of sweat will be developing, but the end, you will be crawling out the door with nothing but damp clothes and a big smile on your face….READ MORE