The International Standard (BALLROOM) style includes five dances: Waltz, Tango, Viennese Waltz, Foxtrot,and Quickstep.
This style is danced widely in competitions, both in Europe and throughout the world.
The most obvious trait of the International Standard style is the dancers' constant closed position, where the two dance partners never lose contact.
The Standard dances are also characterized by their very precise elements of technique: footwork, rise & fall, amount of turns, etc.
From this technique emerges a unique elegance and beauty.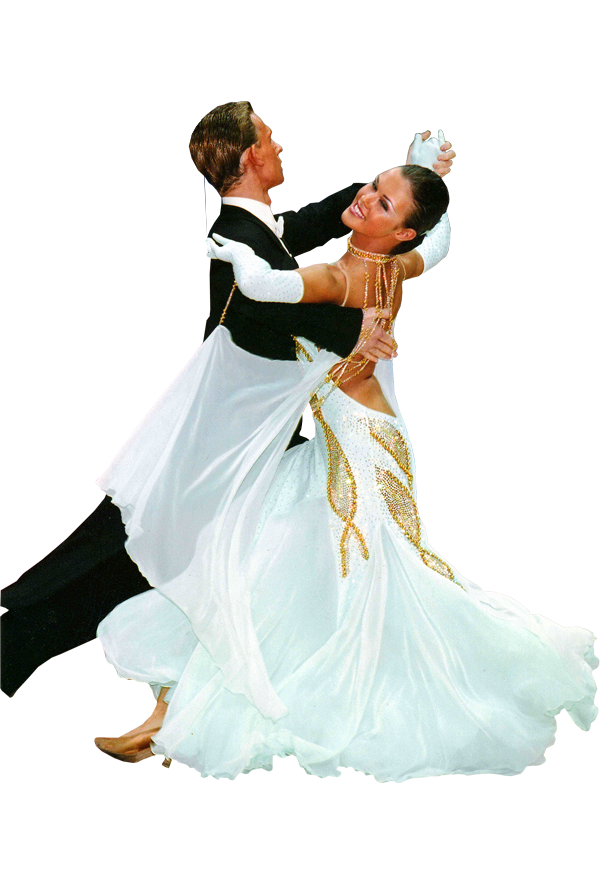 Tango
Tango is one of the most beautiful of all the dances. It is characterized by earthy and dramatic movements. One of the most fascinating of all dances, tango is a sensual ballroom dance that originated in South America in the early twentieth century.
Music.
Tango music is usually written in 2/4 or 4/4 timing. The first teaching rhythm in tango is slow, slow, quick, quick, slow….READ MORE
Waltz
Waltz is one of the five dances in the Standard (or Modern) category of the International Style ballroom dances. It was previously referred to as slow waltz or English waltz. It is danced exclusively in the closed position, unlike its American Style counterpart.
History
The Waltz originated as a folk dance from Austria.The French dance, "Walt", and the Austrian Ländler are the most similar to the waltz among its predecessors.
The "king of dances" acquired different national traits in different countries. Thus there appeared the English waltz, the Hungarian waltz, and the waltz-mazurka. The word "waltz" is derived from the old German word "walzen" meaning "to roll, turn", or….READ MORE