We are happy to invite you to a new
Dance Marbella School

!!!

We have always dreamed of a perfect place to dance. A place that would be more than a dance studio. Somewhere we could dance as much as we wanted. Be creative, laugh, work, relax and have fun. A place where anyone is welcome, and everyone is accepted. A place we could call home.

Our target is to teach children from 3 years old and older to dance LATIN and BALLROOM program professionally! If you want to dance like in the TV show ¨Dancing with a Star¨ come and do it !

Our studio, which is a part of WORLD DANCE SPORT FEDERATION, offers private and group classes for children from 3 years and older who want to dance Latin and Ballroom and improve their flexibility, coordination and posture while learning this incredible world of DANCE!!! We are teaching our pupils 10 different types of dances such as Samba, Cha cha cha, Tango, Waltz, Rumba, Viennese Waltz, Pasodoble, Jive, Quickstep and Foxtrot.

You have also a great opportunity to compete in championships! Join our dance "team" and enjoy your professional dancing!!!!
Welcome to Dance Marbella!
Meet the founder and the main instructor of
Dance Marbella School

, Nadia Stepochkina!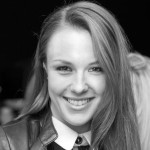 "I feel blessed having been guided by the best to achieve all the success and create all this magic in my life. Now it's my turn to give back and help others achieve their dreams." - Nadia Stepochkina
Nadia Stepochkina started dancing at the age of 7 in her native country, Russia. She studied International Latin and Standard dances and was fortunate to be trained by some of the World's masters.
Her love for Latin and Ballroom, both music and dances, is very much present in her high energy and informative classes. In addition to teaching group classes, Nadia is available for private lessons.
Born and raised in Moscow, Nadia Stepochkina has a very diverse range of knowledge and insight into many different dance styles including the Latin dances, Jazz and Smooth Ballroom dancing.
She can look back at a multifaceted career of many years, having gained experience in Ballroom Dancing by studying all styles of partnership dancing and its history. She competed in International Style Latin and Standard all over the world and has been the Winner and Finalist of various International Championships in England, Germany, The Netherlands, France, Ukraine, Russia, Poland, etc.
Nadia has taught, coached, choreographed and staged couple and group pieces, and managed her own dance studio in Moscow.
Nadia's passion is dancing and teaching dance. Her philosophy is to make dancing enjoyable for her students so that they approach learning to dance with great confidence and joy. Also she speaks different languages (English, Spanish and Russian) which helps her to connect easily with any person!
Whether you are a beginner, a competitive Ballroom or Latin dancer, a little kid or an adult, Nadia is excited to share her knowledge and love of dance with you!