---
---
---
---
---
---
---
We did it ! Although everyone was trying to stop us
---
This week we started a new Zumba classes with amazing Louis and Nina !
Come and join us for fun and joy!
https://www.obsessionsalsa.com/
Salsa dancing is a great dancing skill to learn and a great way to socialize and meet new people. Our class is full of FUN, you learn a lot in this friendly environment. It will improve your posture and co-ordination, as well as your flexibility.
Bachata – It is a beautiful and sensual dance. Unlike Salsa, there are less patterns but a beautiful combination of body isolation and body waves. You will be able to learn how to control your body. You flexibility and coordination will improve. Come and join us to learn this beautiful dance and in a fun and friendly environment.
ZUMBA – A total workout, combining all elements of fitness – cardio, muscle conditioning, balance and flexibility, boosted energy and a serious dose of awesome each time you leave class.
---
---
---
Dance Marbella started the new dance season VERY succsesfully !
Last Weekend – 23-24 of September Dance Marbella was in Madrid , Guadalajara participating in 2 competitions !
We are very proud that all our pupils have got great results:
Ivan and Ljudmila – got the 1st place both days ( although it was their 1st competition)
Rafael and Angela – were the 3rd ones in Senior III
our Danza Coreografica got 64,5 points and got the 1st place!!!
and also all the girls were participation in a new category for them – SINGLE LATINO !!!
Daniella – 1st place ( JUNIOR F) – both days
Daria Costanzo – 1st place ( JUVENIL F) – both days
Anna – 3rd and 2nd place ( JUVENIL F)
Daria Korneeva – 2nd and 3rd place ( JUVENIL F)
Sofiia – 5th and 6th place ( JUVENIL F)
Talia – 6th and 5th place ( JUVENIL F)
very very happy for you !!! keep working hard!
Dance Marbella
---
---
---
---
---

Zumba at Dance Marbella !
Don´t miss it !!!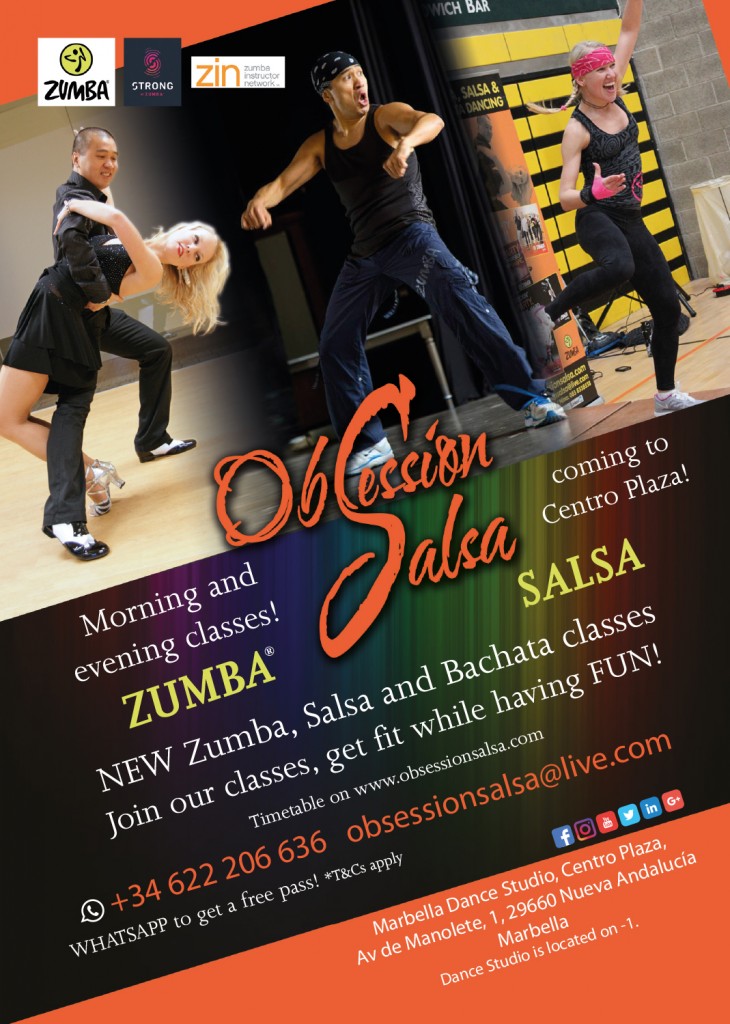 Zumba® class is a great way to bring people together and have FUN while getting fit! We take the "work" out of workout, by mixing low-intensity and high-intensity moves for an interval-style, calorie-burning dance fitness party. Once the Latin and World rhythms take over, you'll see why Zumba® Fitness classes are often called exercise in disguise. Super effective and Super fun. A total workout, combining al…l elements of fitness – cardio, muscle conditioning, balance and flexibility, boosted energy and a serious dose of awesome each time you leave class.
There is no level in Zumba®.
Drop in is €12,
10 classes is €100.
---
---
---
On the 5th of June we had an incredible event – annual Dance Festival 2017 and "end of the season" at Amphitheatre of the Boulevard San Pedro!!!
1000 guests came to enjoy our work and to support our participants !
it was really unforgettable !
looking forward to do it again next year !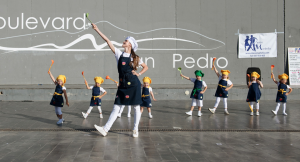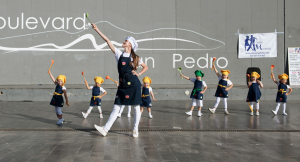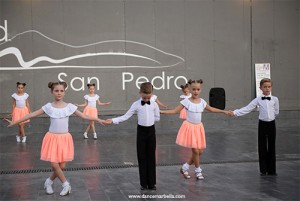 ---
---
In July 2017 Dance Marbella school made their annual Dance Marbella SUMMER CAMP !!!
Children of the age from 7 years old till 18 y.o. were having a lot of classes of different dance styles, sport activities, stretching , Art and theater classes, make up and hair style workshops and many other interesting things.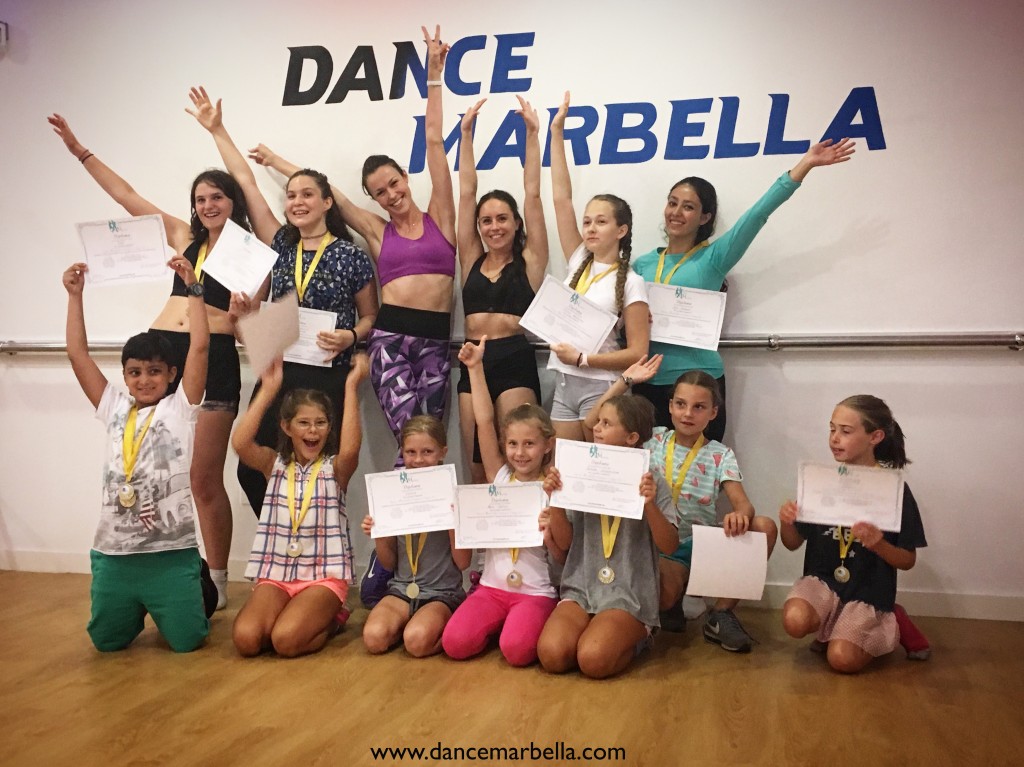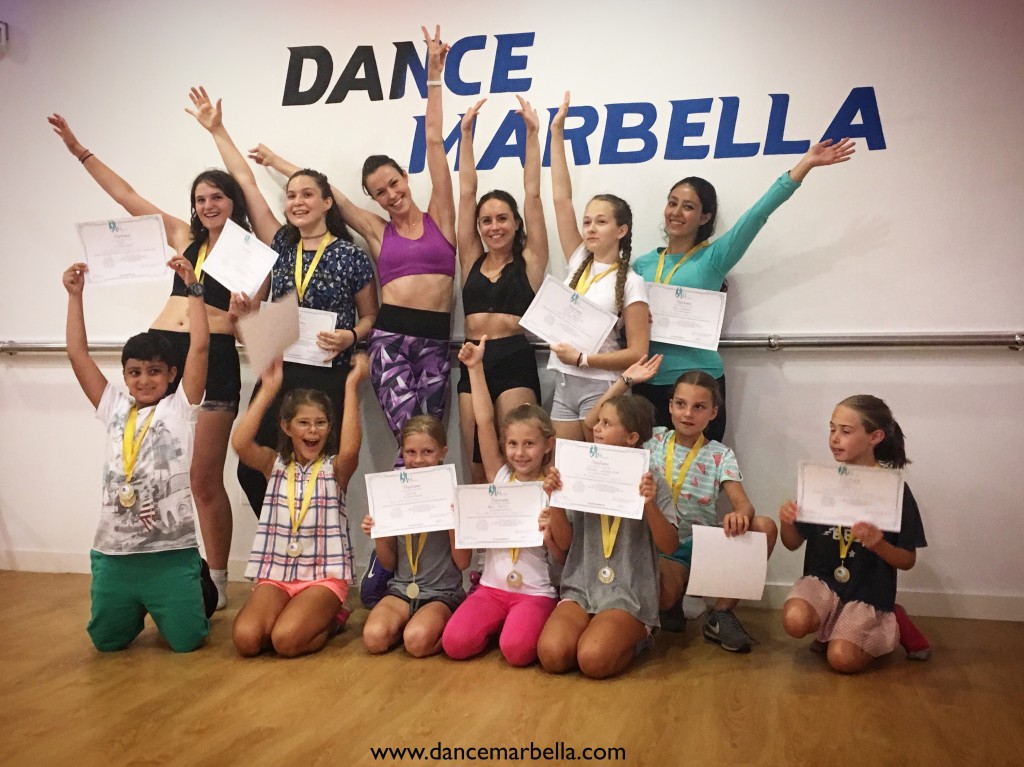 In Total during the 2 weeks we had participated in all the activities and dance classes and had experience of
10 h FITNESS
5h STRETCHING
2h practicing TURNS
Make-up workshop
Hair style workshop
2h dance battles
10h dance classes , such as HIP-HOP, LATIN-AMERICAN, STREET JAZZ, TAP, JAZZ, LADY´s DANCE, CUBAN DANCE, FREE STYLE and CONTEMPORARY DANCE.
it was really a lot of fun and pleasure !
Thank you everyone for your participation !!!
More pictures – HERE
---
In May 2017 almost all our competitive pupils went to the big event in a small city close to Barcelona!
6 girls of Danza Coreografica – became the silver !!!
Juvenil 1 – anatoly and fjordess won the competition in their category
and another our couple – Alex and Nastya became number 2 at the same category
and the small girls – Disana and Diana – tried to dance in the new event "SINGLR LATINO" – disana was the 1st one. and Diana was the 2nd one!
Dance Marbella feeling very proud of our pupils!!!
---
http://www.febd.es/1a-competicion-oficial-de-la-especialidad-single-latino/
Dance Marbella pupils – Disana and Diana went to the 1st in the history of Spain competition "SINGLE LATINO" – and won it !!!
Good job , girls!
proud of you !!!
for the more info – look at the official website of Dance federation  -FEBD .
---
From the 3rd of july till 14th ( 2 weeks )
We invite your children to enjoy 1-2 weeks of dance and sport activities !
– 4 hours every day from Monday till Friday
– 5 teacher
– different dance styles
– fitness
– stretching
– dance games
– and many other interesting things to do !
1 week – 130€
2 weeks – 220€
Please confirm your presence in advance ! ( limited places)
Schedule :
12.00 – 13.00 fitness ( getting stronger )
13.00 a 13.30 stretching ( getting more flexible)
13.30 – 14.00 rotations and acrobatics ( getting better balance and speed )
14.00-14.30 interactive dance game – competition or art activities ( just for fun )
14.30-15.00 quick lunch ( you bring with you )
15.00-16.00 dance class ( every day different dance style with a different teacher )
For more info – please contact : 661064468
Info@dancemarbella.com
Www.dancemarbella.com
---
In April 2017       6 our girls went to their 1st competition in category "Danza Coreografica" in Madrid, Guadlajara!
It was not easy , but I am very happy and proud of your dance and our result !
We will make some conclusions – and work harder !
you gonna be the champions very soon !
Thank you,
– Daria Korneeva
– Daria Costanzo
-Talia Habbal
– Daniella Kimberli
– Anna Ermolova
– Sofiia Kopacheva
FOR THE GREAT JOB!!!!!
www.dancemarbella.com
info@dancemarbella.com
661064468
---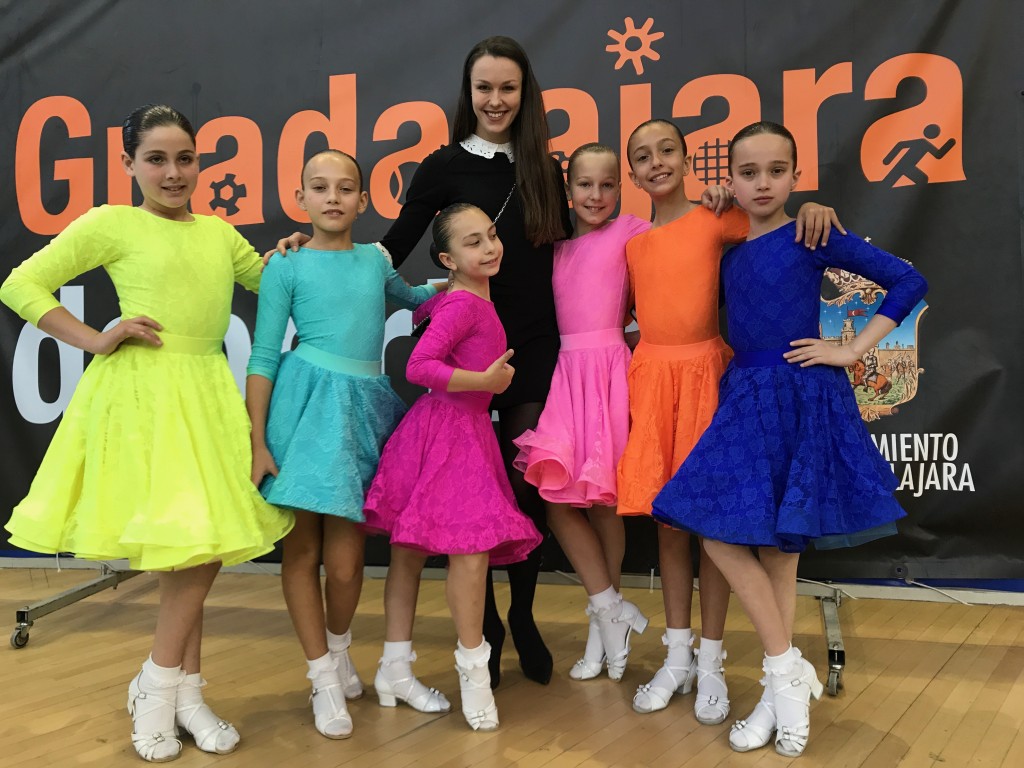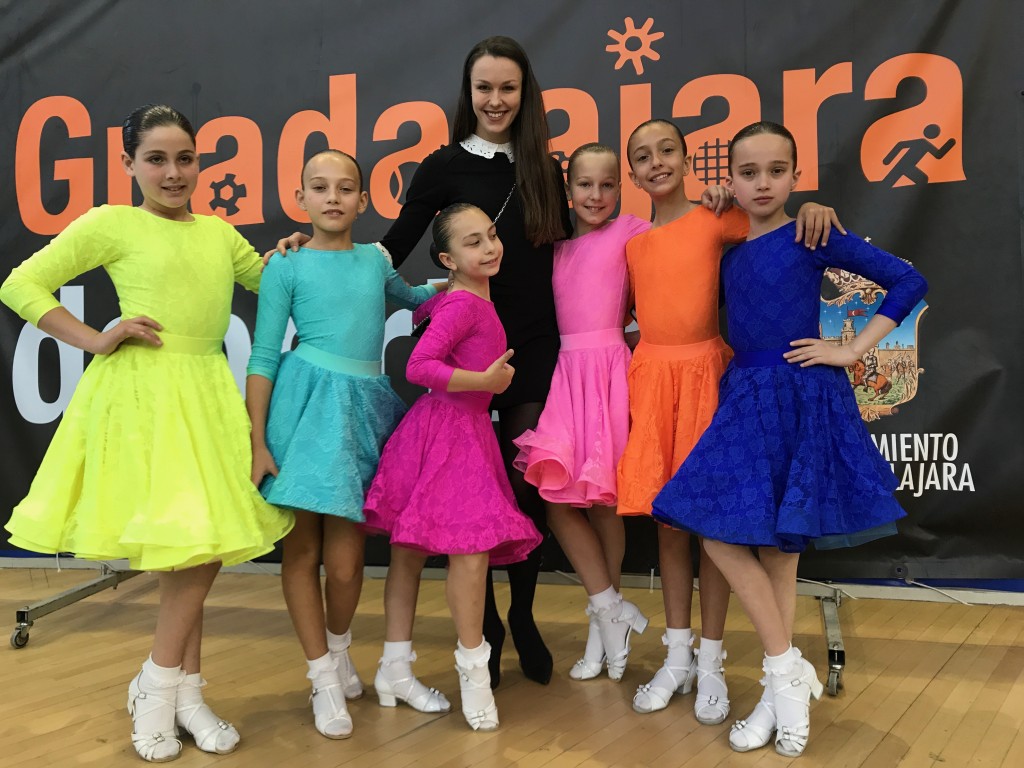 Dance Marbella student went to Madrid for competition !!!
Difficult competition  – but the results was nice ! keep working hard
Girls ! Nice future in front of you !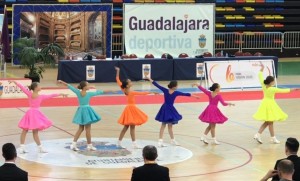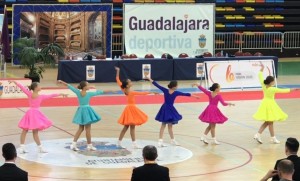 ---
---
---
---