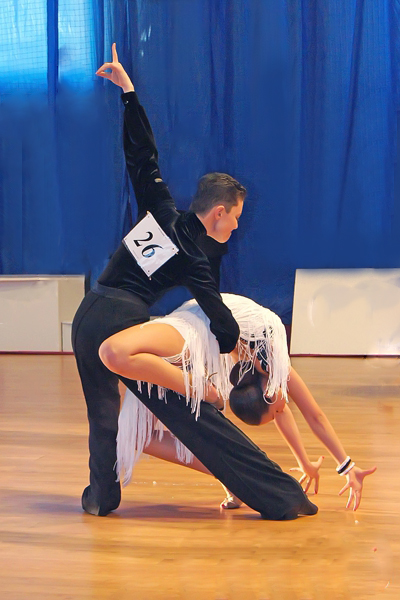 Rumba is considered by many to be the most romantic and sensual of all Latin ballroom dances. This dance will sharpen your sense of rhythm, timing and muscular control.
Rumba is a dance that tells a story of love and passion between a strong, male lover and a coy, teasing woman. Full of sensual movements, Rumba is considered by many to be the sexiest of the ballroom dances. "Rumba" is a term that refers to a variety of dances or a "dance party." This dance of love is one of the most popular ballroom dances and is seen around the world at nightclubs, parties, weddings and dance competitions.
History
Rumba is often referred to as the "grandfather of the Latin dances." Originating in Cuba, it first came to the United States in the early 1920s. Rumba is the slowest of the five competition Latin and American dances.
Characteristics
Rumba is a very slow, serious, romantic dance with flirtation between the partners. The dance is fun to watch, as many of its basic dance figures of the dance have a teasing theme in which the lady flirts with and then rejects her male partner, often with apparent sexual aggression. Rumba spotlights the lady's rhythmic body movements and hip actions resulting in intense, almost steamy, scenes of passion.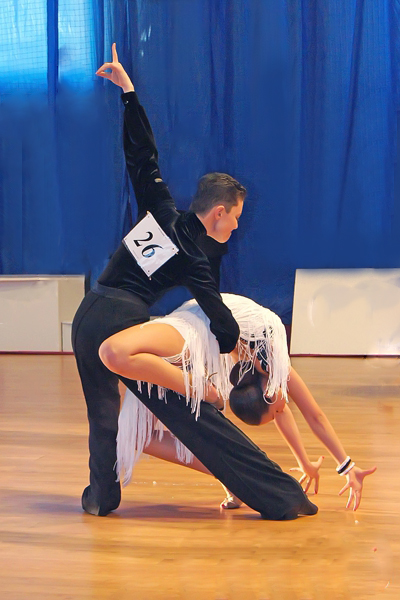 Многие считают Румбу самым романтичным и чувственным латиноамериканским танцем. Этот танец обострит Ваше чувство ритма и такта.
Румба – самый медленный и лирический танец из всей латиноамериканской программы. Здесь романтичность и чувственность сочетаются с грустью и надрывом.
Характеристика
Как и Ча-Ча-Ча, этот танец появился на Кубе и в 50-е гг. стал популярен в Европе. Но эти два стиля принципиально отличаются друг от друга как движениями, так и настроением.
Румба – медленный танец, который характеризуется чувственными, наполненными любовью движениями и жестами, имеет латинский стиль движения в бедрах, является интерпретацией отношений между мужчиной и женщиной.