BALLROOM and LATIN dance classes with a group "KIDS 1" ( 4-6 years old)
Always a lot of fun !!!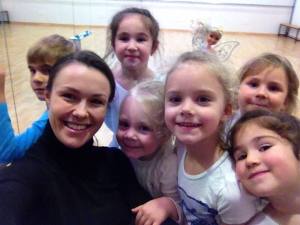 Умение танцевать свободные и экспрессивные латиноамериканские танцы придает уверенности в себе, учит открыто выражать эмоции и не стыдиться своих чувств. Исполняя их, вы не только научитесь лучше управлять своим телом, но и получите отличный заряд бодрости и хорошего настроения.
Занятия для детей группы « ДЕТИ 1»   ( 4 – 6 years old)     проходят по понедельникам,средам и пятницам в 16.30