Yesterday Dance Marbella pupils has a great experience of dancing at FES DANCE ( Festival of Dancing in Marbella )!!!
Huge stage, 500 guests, 30 different dance schools, 50 shows…
"Girls – Masha, Sasha, Diana, Megi, Noelia, Jade and Yara – you did really well !!! Bravo!!!
Artem – was dancing Along (which means big responsibility) – and did it absolutely perfect!!!
Well done everyone! I am proud of you!!!!"
Nadia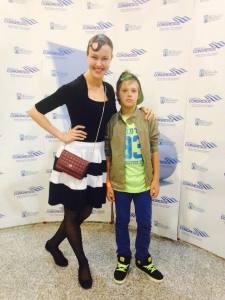 Вчера , 15 марта, ученики  приняли участие в ФЕСТИВАЛЕ ТАНЦА В МАРБЕЛЬЕ ( FES DANCE )
Огромная сцена, более 500 зрителей, 30 разных танцевальных школ , 50 шоу танцев …
"Браво ,ребята,  вы станцевали супер !!!
Очень горжусь вами – Меги, Саша, Маша, Диана, Ноелия, Джейд, Яра, и Артем !!!!"
Nadia