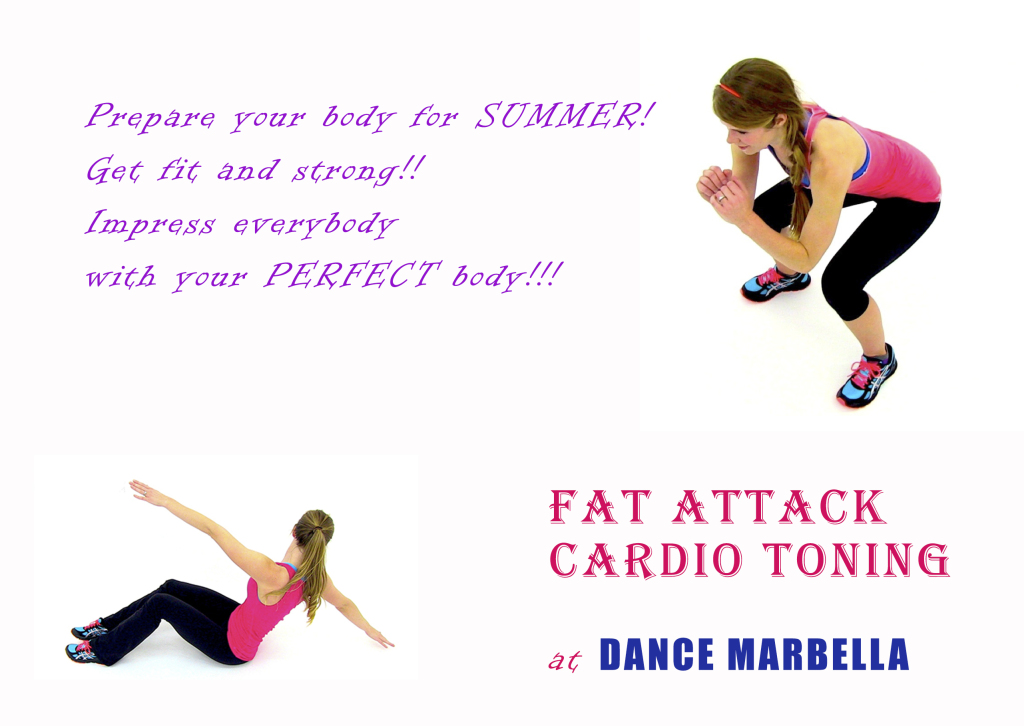 Every Tuesday and Thursday at 11.00 at Dance Marbella!!!
for more info please contact:
+34658962109
Look amazing, feel even better — what more can you ask for? This cardio-sculpting plan, perfect for any body, is the ultimate mind/body booster.

But there's a more important reason to exercise: It makes you feel great. "Good mental health is just as important as good physical health, and exercise is crucial to getting both!!!"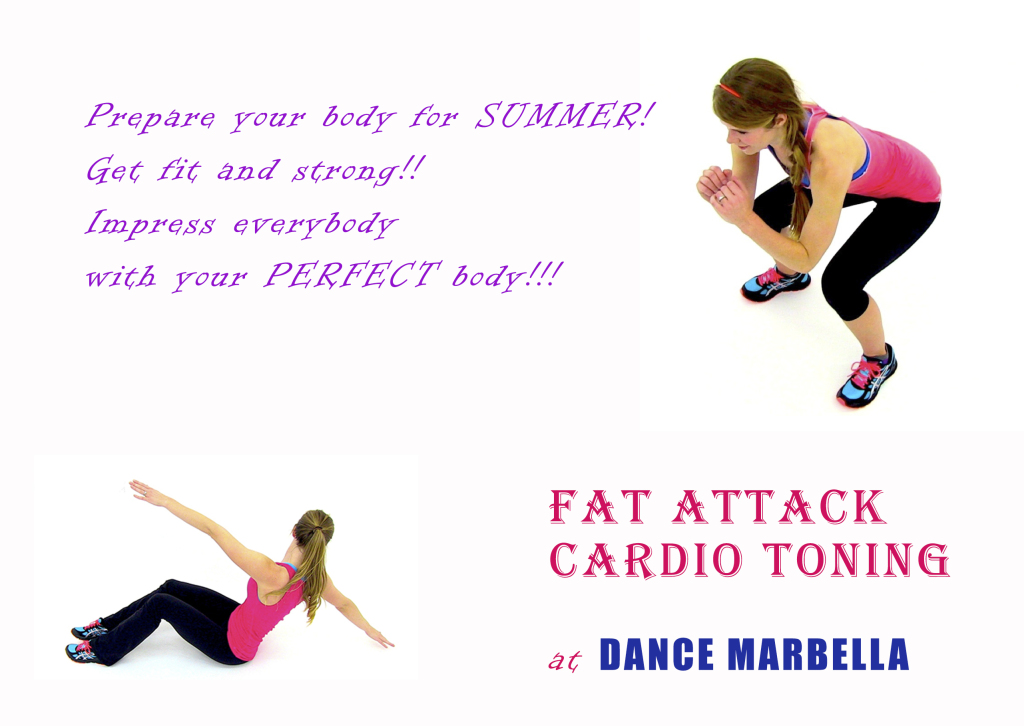 Kаждый вторник и четверг !!!
не упустите свой шанс получить идеальную фигуру к лету!
за полной инфо, звоните:
+34658962109