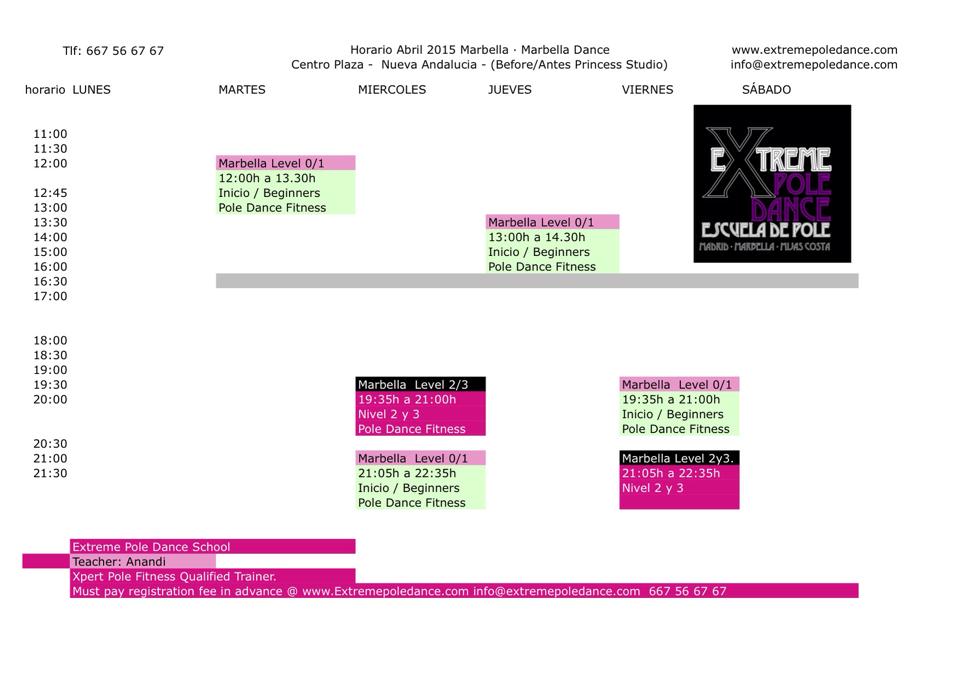 Level 0 & 1
You will receive a guide with images of figures to be learned in this workshop.
You don´t need any notion in dance or flexibility.
Any person is able to do it.
We will prepare you to do it!

You will learn 25 figures and spins. Coming up from the floor and climbing up and down the pole properly. The fitness exercises will make you gain strength and resistance.
Every girl will work and pass her own level at her own rhythm.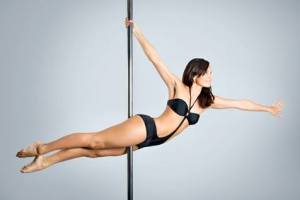 After the second month you will be prepared to enter Level 1&2 classes.

Fitness qualified XPERT Level 1&2. Anandi (Andalucía)    
for more info  – contact : +34667566767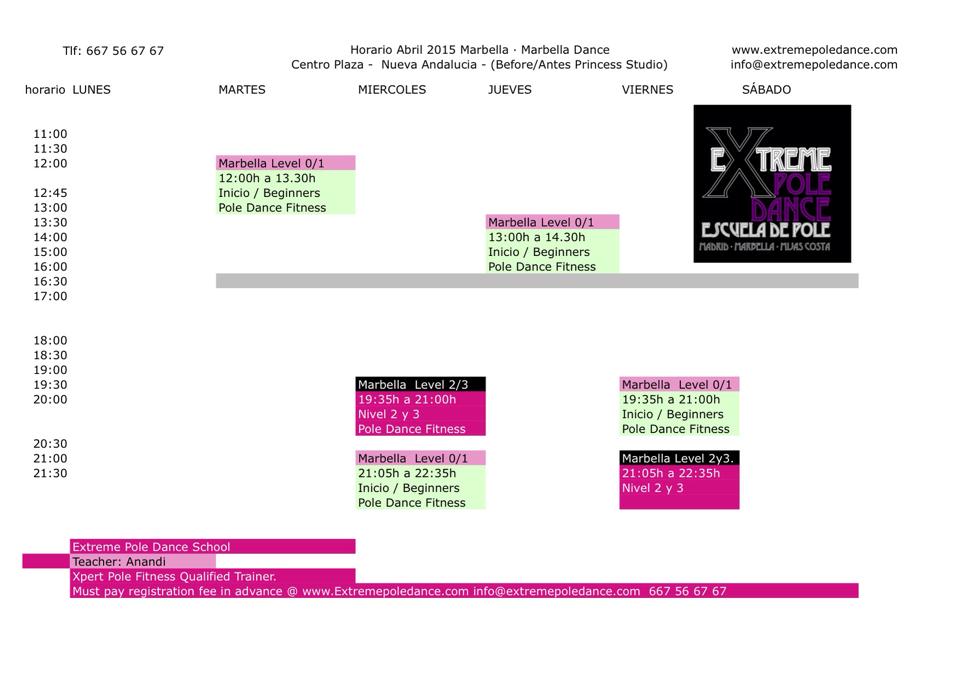 Pole dance (танец на пилоне, шестовая акробатика, пилонный танец, англ. pole dance) — разновидность танца, в которой исполнитель выступает на одном или двух пилонах (шестах), сочетая элементы хореографии, спортивной гимнастики, акробатики.
Pole dance – это одно из направлений современного танца. Его еще называют «танец на пилоне» или «танец с шестом». В России это направление появилось сравнительно недавно, но уже приобрело характер эпидемии. Pole dance сейчас преподают в любом приличном фитнес-центре. И это неудивительно. Pole dance – это ужасно интересно, это развивает пластику, улучшает растяжку и координацию, дает огромную нагрузку на мышцы, рождает азарт и невероятно повышает самооценку. Занимаясь пилоном, вам даже не придется ходить в нудный спортзал. Вместо этого лучше с удовольствием, под музыку, проверить, на что способно твое тело.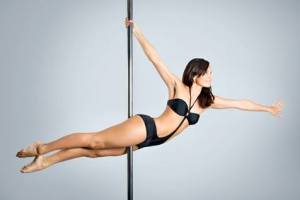 Fitness qualified XPERT . Anandi (Andalucía)    
for more info  – contact : +34667566767