Last weekend , On the 28th of February our couples : Jake + Nicole and Miguel + Masha were participating at their first competitions in Torremolinos, Malaga, at the II TROFEO CIUDAD DE TORREMOLINOS!!!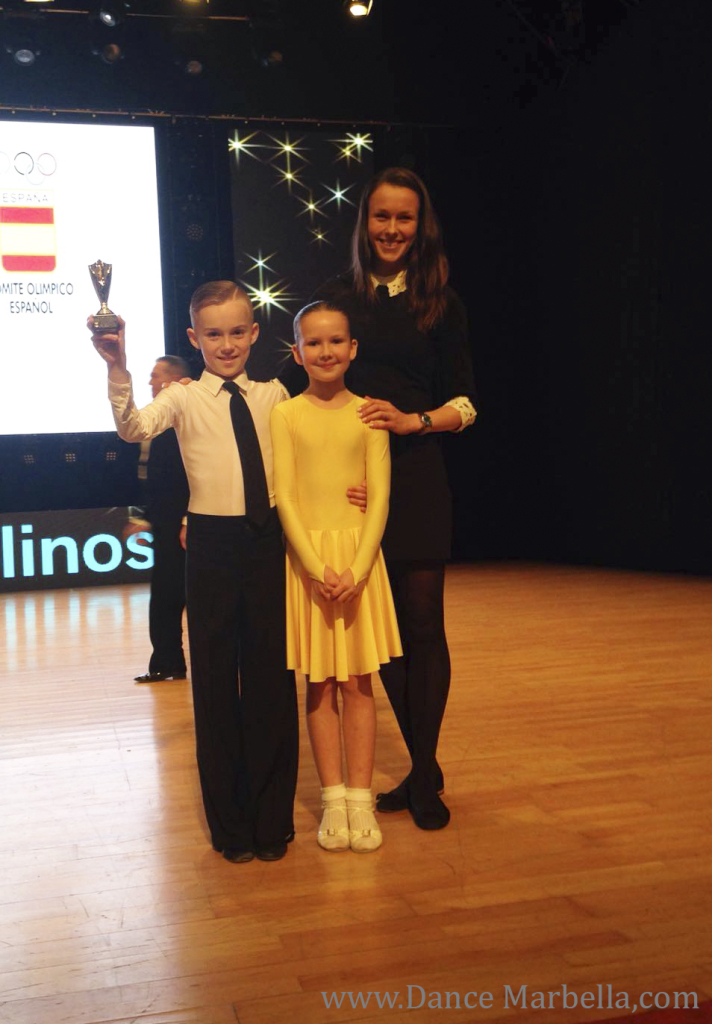 Both couple had great results :
Miguel with his new partner Masha were dancing in the category SENIOR 2 and got the 3rd place!!!and our little ones – Jake and Nicole won the competition in their group "JUVENIL 2"!!!!!!!!!!!!!!!!!!!!!!!