Don´t miss a great opportunity to start your POLE DANCE class  !!!
Get ready for the summer!!!
contact us – and get the 1st class for FREE!!!!!!!!!!!!!!!!!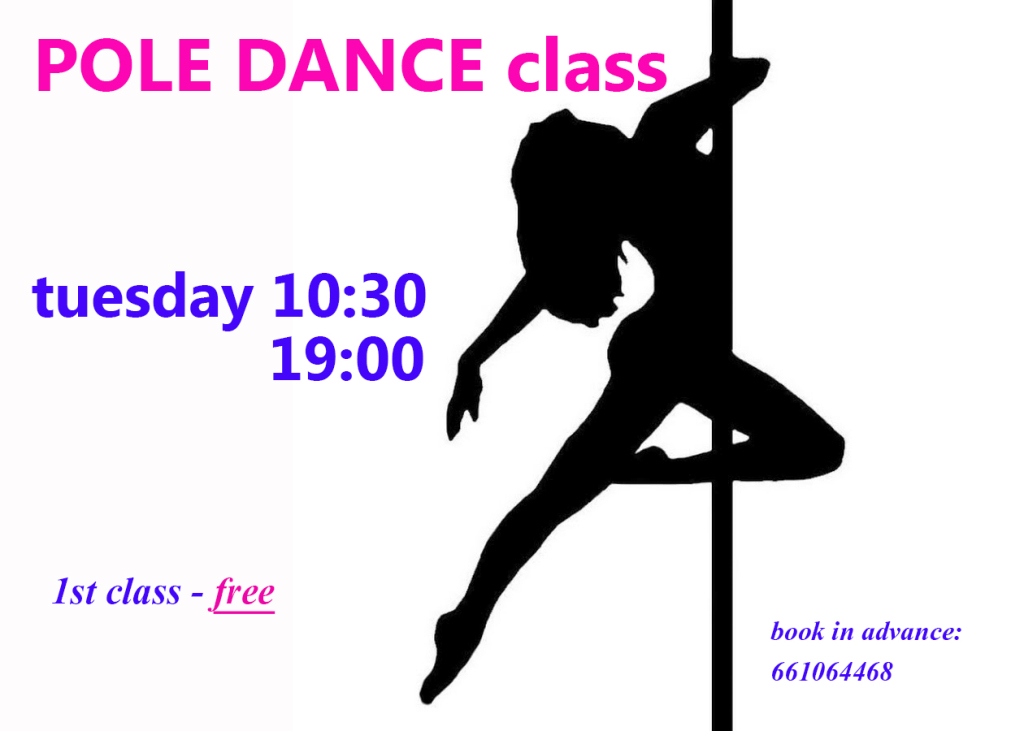 Benefits of pole dance fitness:
-Fat burning
-Increases energy
-Improves confidence
-Tones the overall body
-Improves posture
-Tightens and defines your core
-Strips off pounds
-Makes you feel sexy
-Builds muscle
-Beats the winter blues
-Transforms your body and mind
-Increases upper body strength
-Empowers
-Increases self esteem
-Celebrates your feminity and sensuality
-Tightens and tones your legs and glutes
-Burns tons of calories
-Significant weight loss
-Raises your heart rate and works your lungs
Pole dance – танец, который доступен всем
Pole dance делает тебя лучше, сильнее и заменяет тысячи психологов. Как правило, люди думают, что Pole dance – это очень сложно. Нужно быть сильным, нужно быть гибким, нужно быть грациозным. На самом деле вам нужна только смелость. Чтобы стать Pole-dancer нужно быть смелым.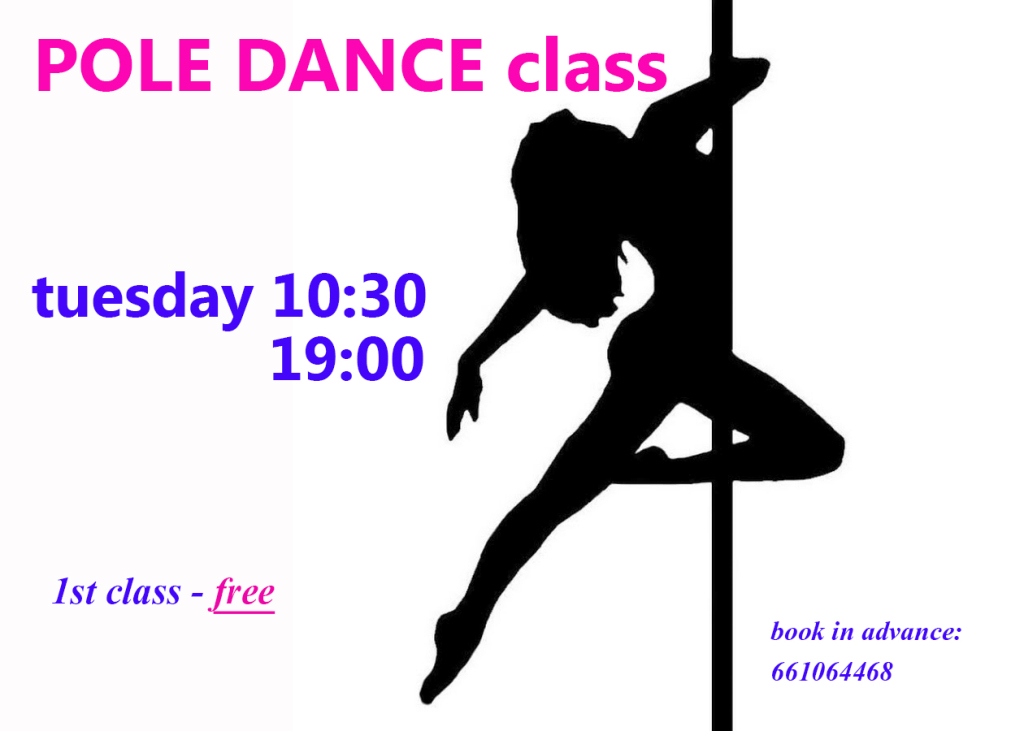 Pole dance (танец у пилона) доступен многим. Для тренировок не имеет никакого значения умение танцевать, физическая подготовка или возраст. Непосредственно на занятиях вы приобретете все необходимые навыки, а тренер вам в этом поможет.
Этот спорт улучшает растяжку и координацию движений, развивает гибкостьи пластику, дает нагрузку на большую часть мышц, весьма повышает самооценку, подтягивает тело. Каждая тренировка уникальная и интересная.
Pole dance требует высокого уровня гибкости, выносливости и пластики, хорошей ловкости, координации и физической подготовки.