This weekend , 26-27 of november, our little starts Anatoly and Fjordess went to Bilbao to participate in the competition "TROFEO VILLA DE BILBAO" and they WON IT!!!!!
it was a great progress and a nice surprise to get the 1st place in such a big competition!
we are very happy and proud of them!
congratulations!!!!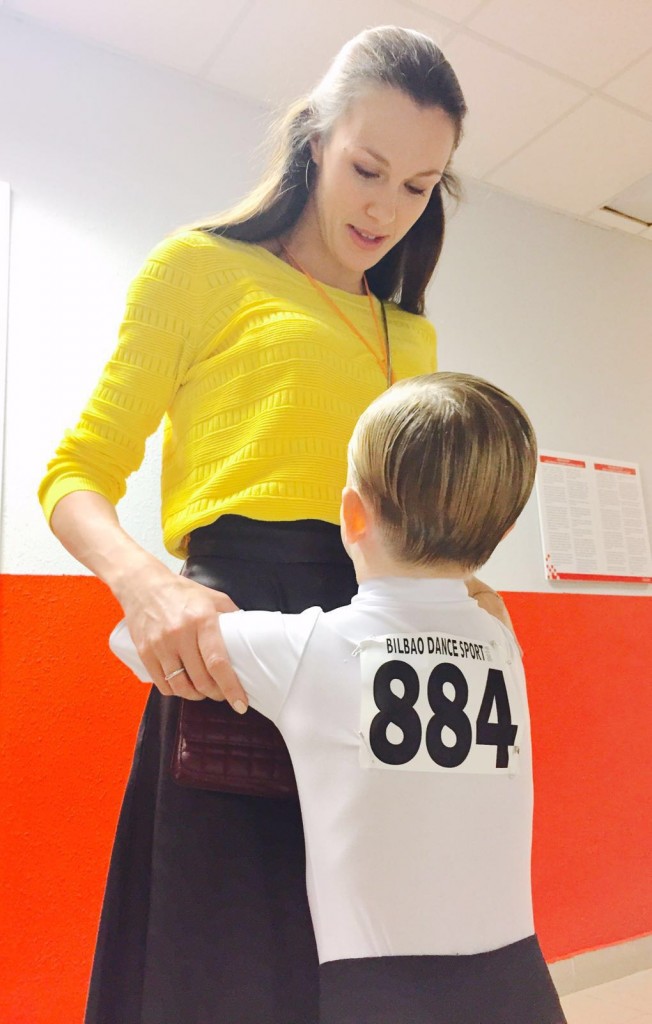 В прошлые выходные наша пара малышей, наши восходящие звездочки – Анатолий Праслов и Фьордесс Нильсон – ездили на соревнования в Бильбао , на север Испании и ВЫЙГРАЛИ ИХ В СВОЕЙ КАТЕГОРИИ "juvenil 1" !!!!!!!
Они показали превосходный танец и результат не заставил себя ждать !
Вы очень довольны этой поездкой и поздравляем ребят от всех души!
Так держать!!!
Только вперёд!
С января новые турниры, новые поездки, и много много работы…