Studying ballet is one of the most effective and elegant ways of improving posture, grace, flexibility, and strength. No experience needed for the beginning classes; one year of training is recommended for advanced beginning, barre and mixed-level classes, and at least two for intermediate.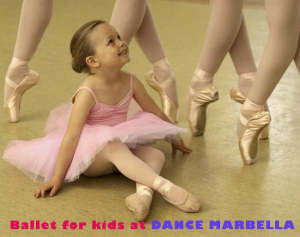 Балет дарит детям множество перспектив. Ведь именно в детском возрасте закладываются основы классического танца, которым является балет. Главным вопросом является целесообразность занятий. Ведь балетная школа известна своей строгостью и дисциплиной и только очень сильный и волевой ребенок может выдержать обучение и дойти до самого конца. Балету не стоит учиться ради развлечения, только с серьезными намерениями. Для веселья и общего развития есть масса других направлений танцев для детей.
— at Dance Marbella.