Benefits of Dance
The benefits of dancing are easy to realize. Fun, exercise and meeting people are natural outcomes of social dancing. Dancing opens doors at social events and private functions
Dance Sposrt Club "DANCE MARBELLA" is a fun comfortable learning environment. Many students have reported increased flexibility, enhanced strength, better posture, increased self confidence, lowered blood pressure, increased energy and endurance, weight loss, and a more positive mood. Some students have been referred by their physicians, or recommended to continue dancing due to the benefits they have experienced.
One of the great benefits of learning to dance is that your dancing will last a lifetime. It is always yours to continue to enjoy.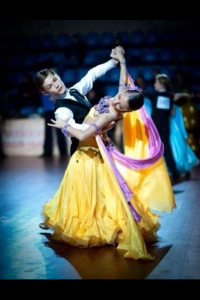 WHY DANCE?
All the parents, without exception, want to see their children successful and talented. Starting at an early age is the best time to start learning how to dance. Children learn movement patterns easily when they are young, similar to when they learn language. Your children will greatly benefit in life from learning to ballroom dance whether it is introduced as a hobby, for fun or to compete. Ballroom dancing provides social, physical and emotional benefits. The children will learn and develop coordination, balance, respect, strength, flexibility, and all of the many health benefits from dance. So many studies have proven the benefit of dance and a child's development: mental, physical, and emotional. These are just a few reasons that dance classes help youth grow to be the best versions of themselves. Ballroom Dancing is a long-term investment in your child's education and personal development, and it is our mission to instill a love for dance in all of our students, whether their goals are recreational or professional.
Что дают спортивные бальные танцы детям.
Спортивные бальные танцы для детей – не только очень красивы и изящны, но также полезны для физического, социального и морального развития ребёнка: формируют правильную осанку и красивую походку, развивают чувство ритма, воспитывают ответственность, способствуют социальной адаптации ребёнка в коллективе, приучают к усидчивости и концентрации внимания.
Основа спортивных бальных танцев для детей – изучение Европейских танцев (Медленный вальс, Танго, Венский вальс, Слоуфокс и Квикстеп) и Латиноамериканских танцев (Самба, Ча-ча-ча, Румба, Пасодобль, Джайв).
В каком возрасте лучше отдавать детей в спортивные танцы?
В большинстве танцевальных студий и кружках по бальным танцам для детей набирают малышей в возрасте от 4-5 лет и старше. Но возраст, в котором стоит отдавать ребенка в бальные танцы для детей, зависит в первую очередь от его развития. Детям до 3-4-х лет включительно сложно заниматься из-за неспособности концентрировать внимание, быстрой утомляемости, слабо развитой координации. Но если Ваш ребёнок достаточно развит, может воспринимать команды тренера, музыкален и у него хорошая память, то его можно отдать в школу бальных танцев для детей и в таком возрасте. Специалисты же считают, что наиболее оптимальный возраст для начала занятий бальными танцами для детей – 6 лет.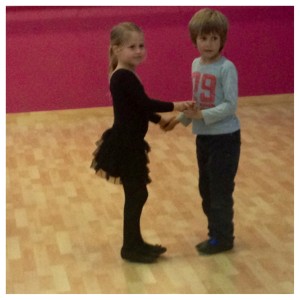 BENEFITS
Exercise: Everyone knows that kids these days can use a little more exercise every chance that they can get! Due to the advent of videogames and the internet, some kids just don't go out to play anymore. Dancing is a great aerobic activity that will get them moving and help develop their agility and coordination too. The best part is, the whole thing is fun and the kids will not even realize that they are exercising.
Confidence: If your child struggleswith team or individual sports, learning to dance is a no-pressure physical activity that will help him or her to really develop some self-confidence. Instructors are always positive and patient with slower learners, and do everything they can to help them "get it." it has been proven time and time again that dancing, no matter what type it is, will help a persons self-esteem and confidence which in turn will help them deal with the real world when they are adults.
Making friends: Dancing is a social activity, and your child will learn the basics of social etiquette along with enjoying making new friends in a fun environment. Being comfortable in socializing is a big help in your kids future success.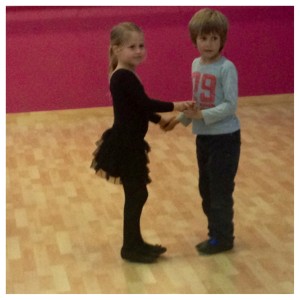 OUR CLASSES FOCUSES ON THE FOLLOWING:
Children's dance programs
✦ ENHANCING THEIR PHYSICAL DEVELOPMENT
✦ BUILDING THEIR SELF-CONFIDENCE AND SOCIAL SKILLS
✦ DEVELOPING CREATIVITY
✦ EXPRESSING EMOTION
✦ ENCOURAGING INDEPENDENCE
✦ EXPANDING THEIR RHYTHMIC AND BODY AWARENESS
✦ STIMULATING MENTAL PROCESSES