Tomorrow on the 14th of December we are waiting for everyone who would like to see our shows and enjoy with us amazing dancing of all ages!!!
at 12.00 at Marbella Club Hotel , sala Buganvillas.
the entrance fee – 5 euro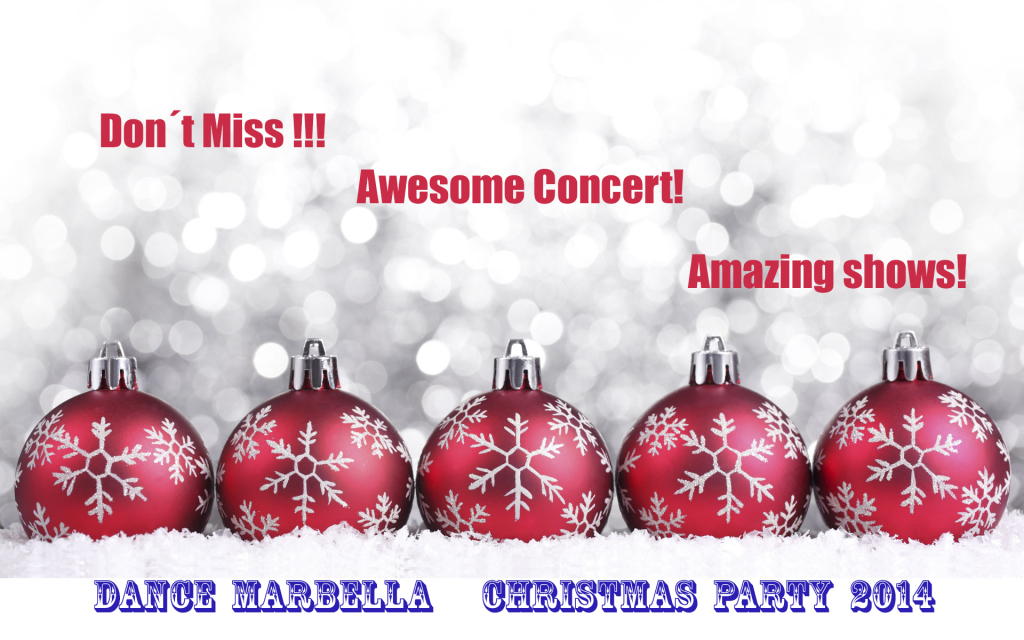 Уже завтра , 14го декабря, мы ждем всех желающих на нашем представлении CHRISTMAS PARTY 2014!

В 12.00 в отеле Марбелья Клаб, зал "Buganvillas "

Не пропустите отличные выступления всех наших учеников и преподавателей!!!

Получите незабываемые эмоции  !!!