Dance Marbella SUMMER CAMP 2015  program is for boys and girls, 7 years old children  to teenagers, beginners to advanced who love to dance.
Our dance school is quite famous of doing very interesting Dance Summer Camps in Moscow, Russia, and Marbella.
Children of different ages and nationalities are joining this active Summer Camp to improve their physical abilities, flexibility and balance, to try all types of dances and to learn amazing dance routines.
Four exceptional instructors and the best choreographers ready to inspire you. We offer group and private lessons in:
Hip Hop
Funky
Jazz
Latin-American dancing
Ballet
Burlesque
Etc.
Our choreographers create beautiful, powerful and thought provoking dances to highlight your skills and love of dance. We meld modern with traditional and use thoughtful concept and story driven pieces.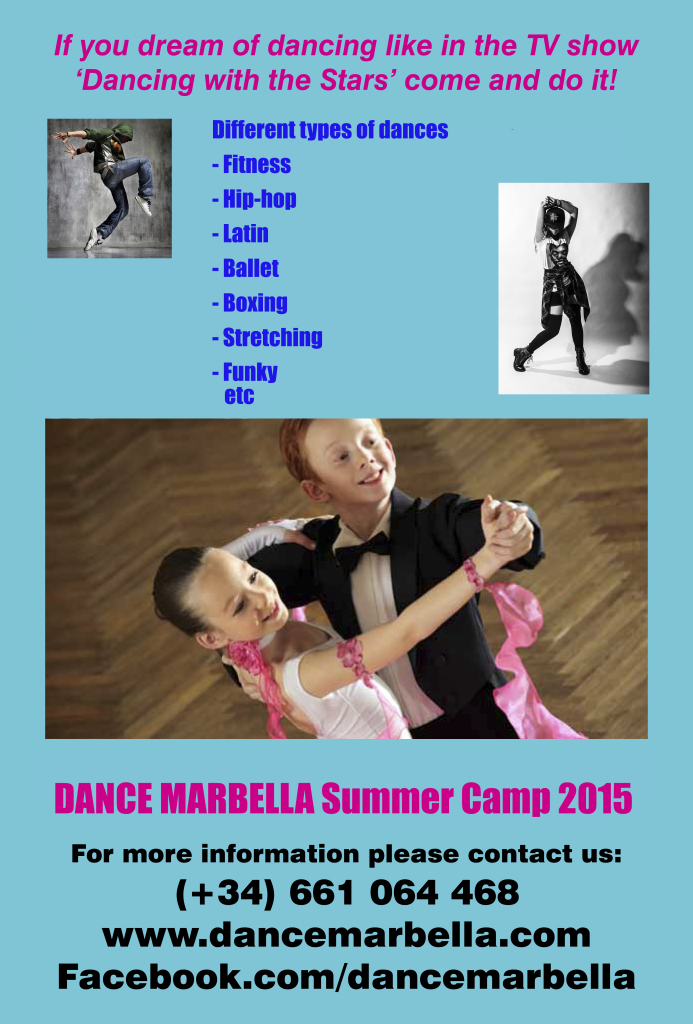 The program : 
15.00 Fitness (exercises for all muscle groups)
15.45 Stretching
16.30 Turns ( different new and very interesting rotations to make you quicker and your balance better)
16.45 "Just Dance" ( dance competition)
17.00 Dance Class (Hip Hop/Funky/Latin/Jazz/Burlesque etc)
18.00 The end
The price :  
25€   – a day
100 €  – a week
The age :    from 7 y.o. till 16 y.o.
The Place : dance school " DANCE MARBELLA"
( located in Commercial Centre " Centro Plaza", very close to Puerto Banus, av. Manolete,1)
For more info – please contact : +34661064468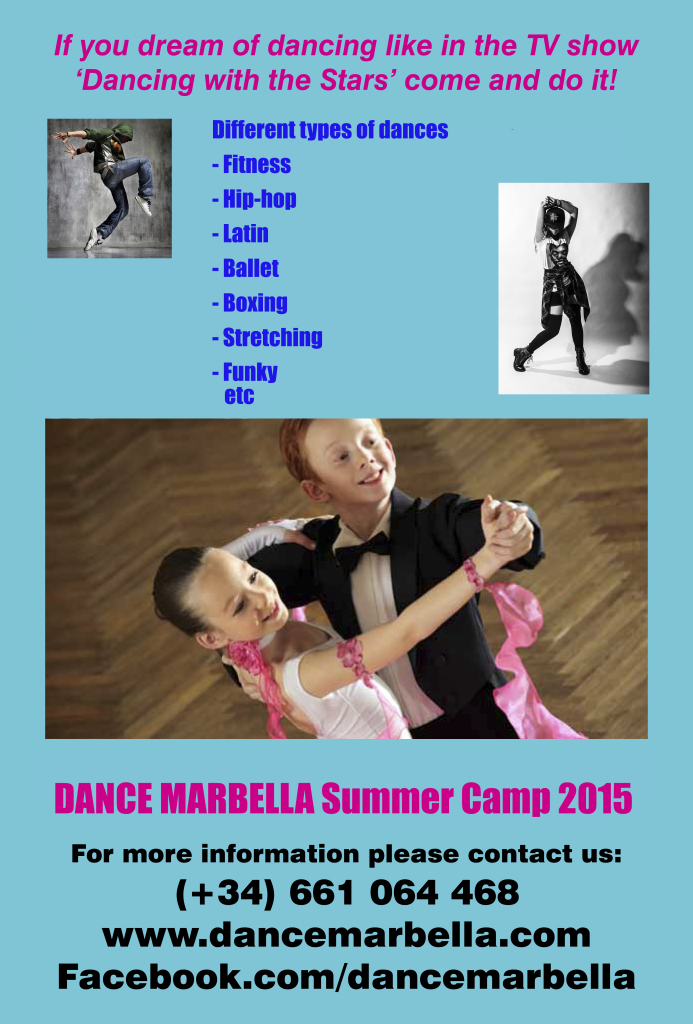 Не пропустите возможность для ваших детей научиться танцевать различные танцы и укрепить свою физическую форму  во время летнего лагеря "Dance marbella SUMMER CAMP 2015"
За дополнительной информацией обращайтесь по тел.+34661064468
info@dancemarbella.com