New amazing HIP HOP classes at Dance Marbella !!!
with a talented instructor from Los Angeles
starts on the 14th of January 2015
every Wednesday   :
at 17.30     – Kids 7-11 years old
at 18.30  –      Teens and adults
Don´t miss an awesome opportunity !!!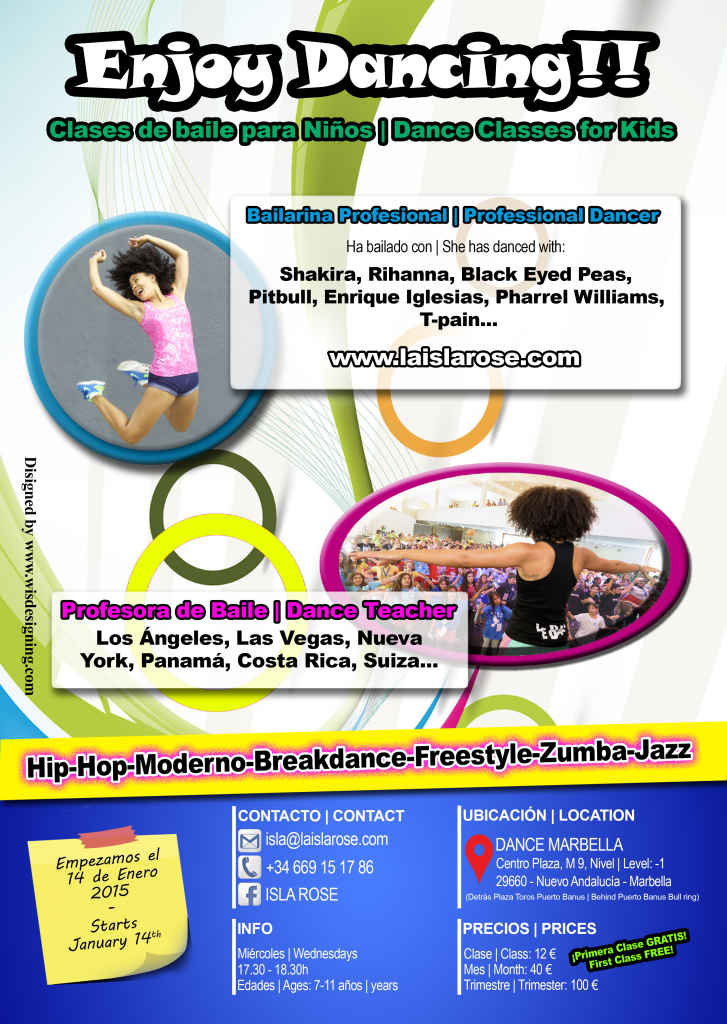 Новые классы по Хип Хопу начинаются с 14 января 2015 года!!!
Супер тренер из ЛОс Анджелеса, интересные вариации, современные постановки под всемирно известную музыку!
каждую среду : 17.30 дети (7-11) 18.30 тинейджеры и взрослые