Hip Hop and Modern Dance classes
Hip Hop classes at "DANCE MARBELLA" are inspired by urban culture and are very popular. Classes are designed to allow the students to let go and dance without being limited by rules of technique!
Classes are athletic and suitable for boys and girls, of all ages and levels. Learn the latest street dancing moves from NY & LA. Dancers will learn to how to control movements as well as get a work out!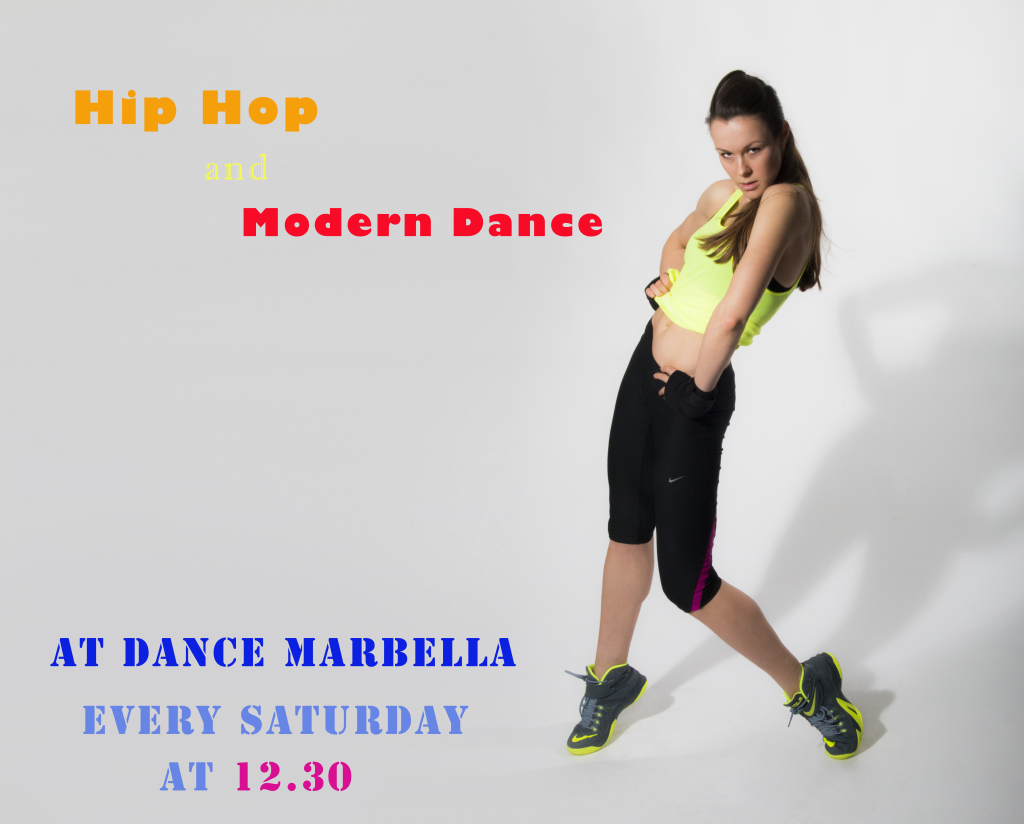 Modern dance places emphasis on exploring emotion and expressing personality through movement.
Dancers make use of steps from established forms of dance such as African and Latin dance, but also create and introduce their own moves to make performances more personal. Modern dance rejects the idea that dance must always be light and graceful, and encourages dancers to make the most of their body weight in order to express themselves.
Warming up is an important part of any dance (no one wants a nasty injury).