---
Don´t miss a great opportunity to start your POLE DANCE class  !!!
Get ready for the summer!!!
contact us – and get the 1st class for FREE!!!!!!!!!!!!!!!!!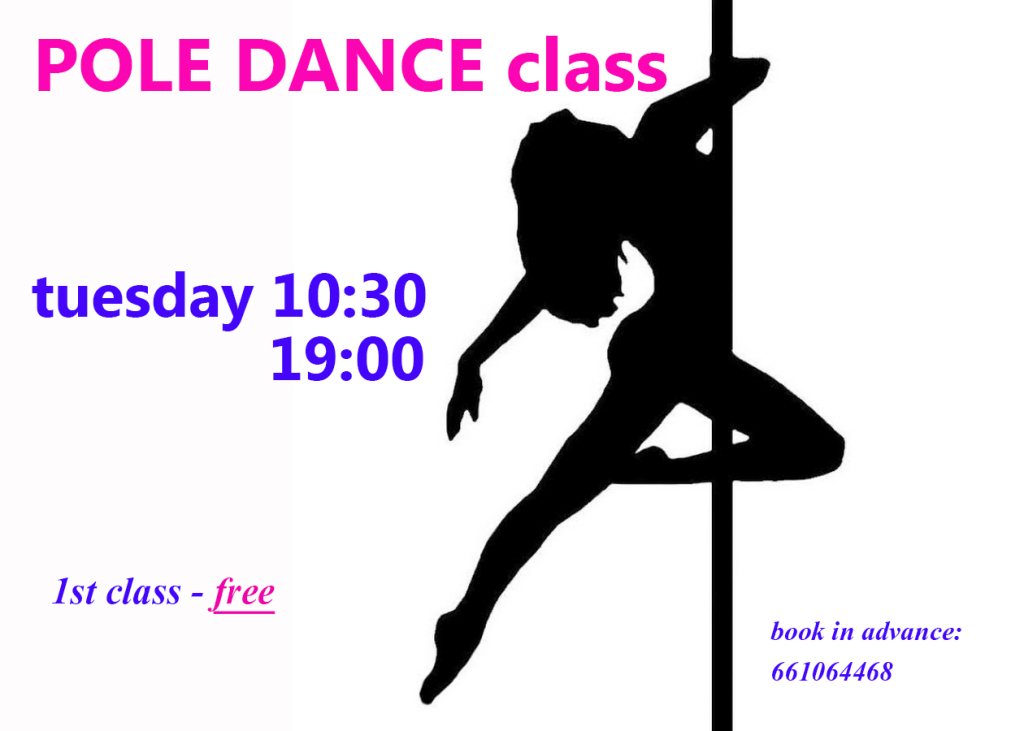 Benefits of pole dance fitness:
-Fat burning
-Increases energy
-Improves confidence
-Tones the overall body
-Improves posture
-Tightens and defines your core
-Strips off pounds
-Makes you feel sexy
-Builds muscle
-Beats the winter blues
-Transforms your body and mind
-Increases upper body strength
-Empowers
-Increases self esteem
-Celebrates your feminity and sensuality
-Tightens and tones your legs and glutes
-Burns tons of calories
-Significant weight loss
-Raises your heart rate and works your lungs
---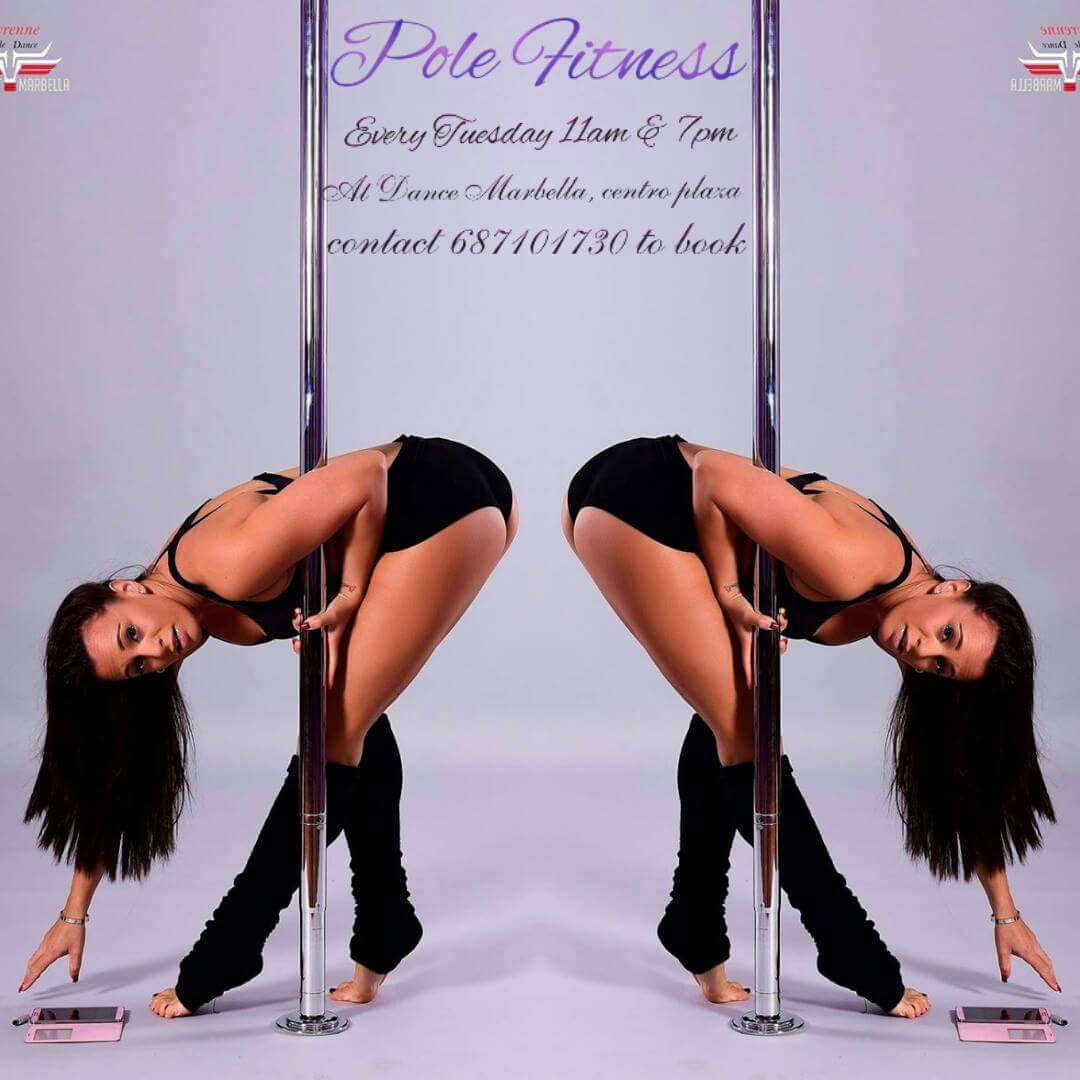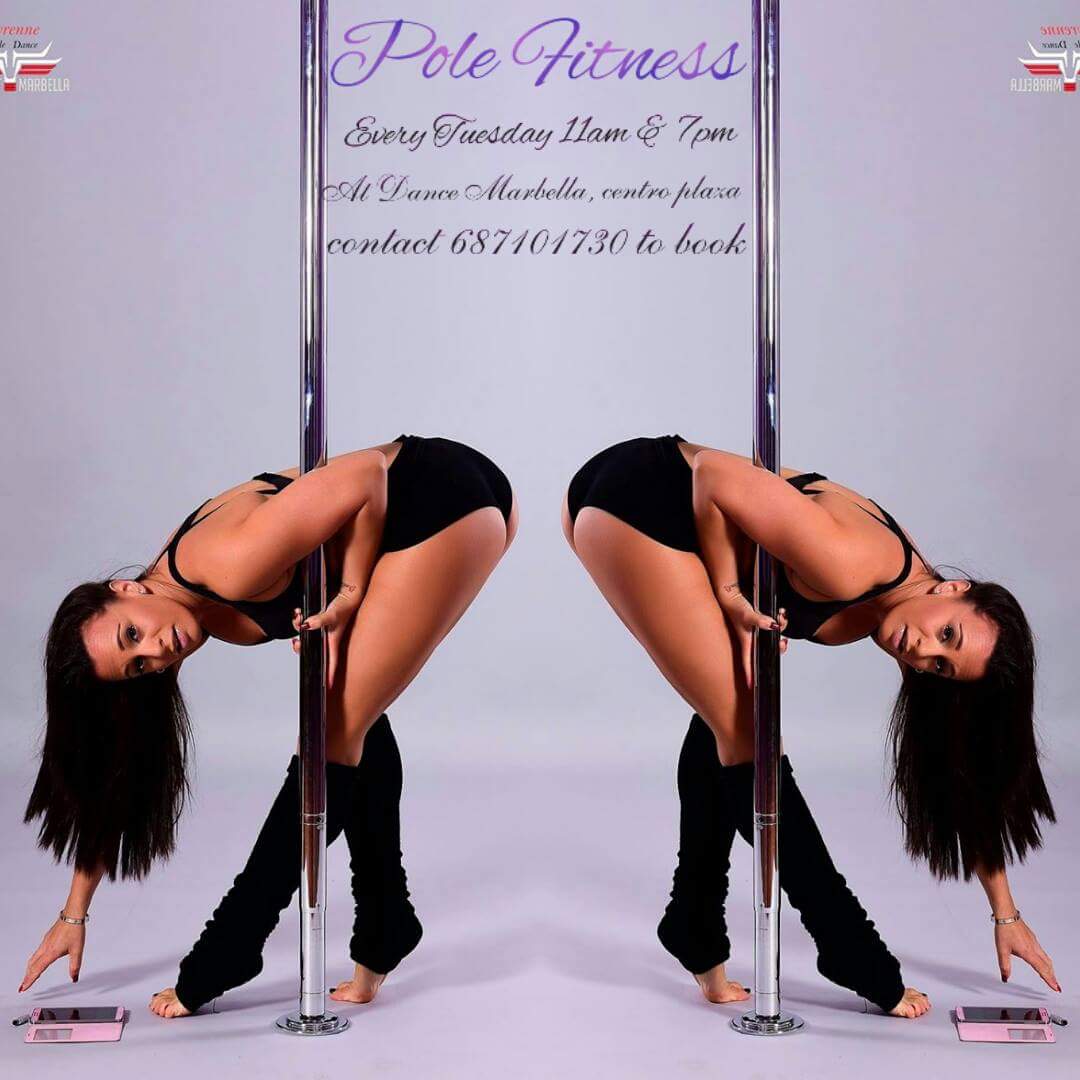 New AMAZING Pole Dance teacher at Dance Marbella!!!
Don´t miss the opportunity to come to a class of an experienced and professional teacher TY!
every Tuesday at 11.00 and 19.00
---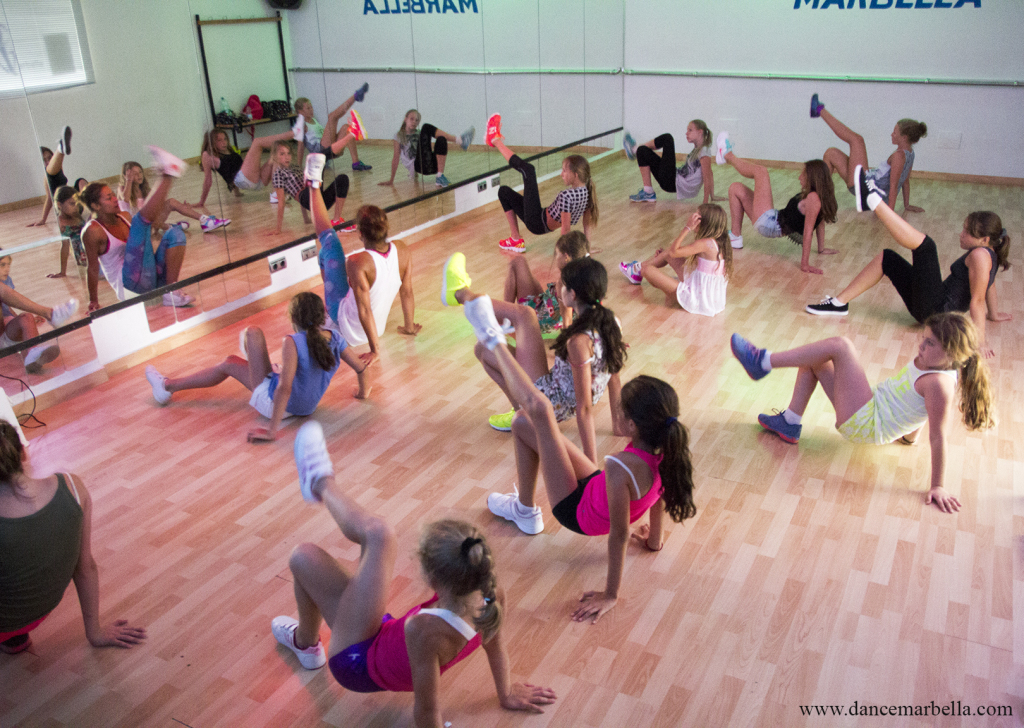 This July we had an amazing experience with Dance Marbella SUMMER CAMP 2015 !
12 day of fun, joy and dance !!!
Thanx for everyone who joined us !!!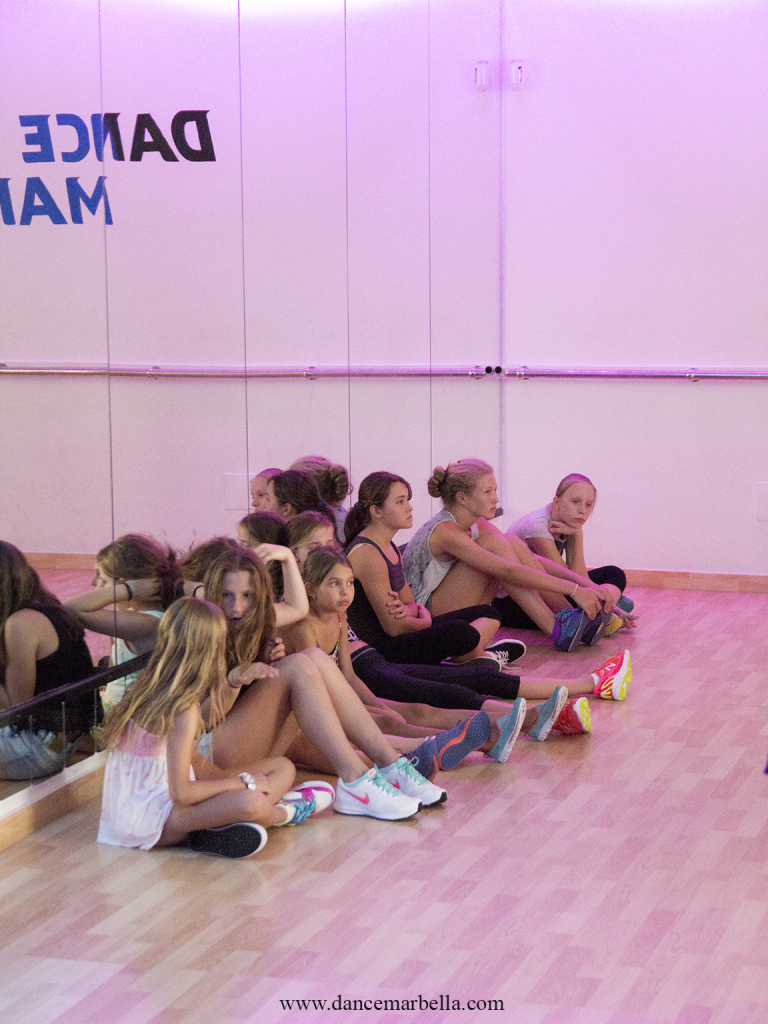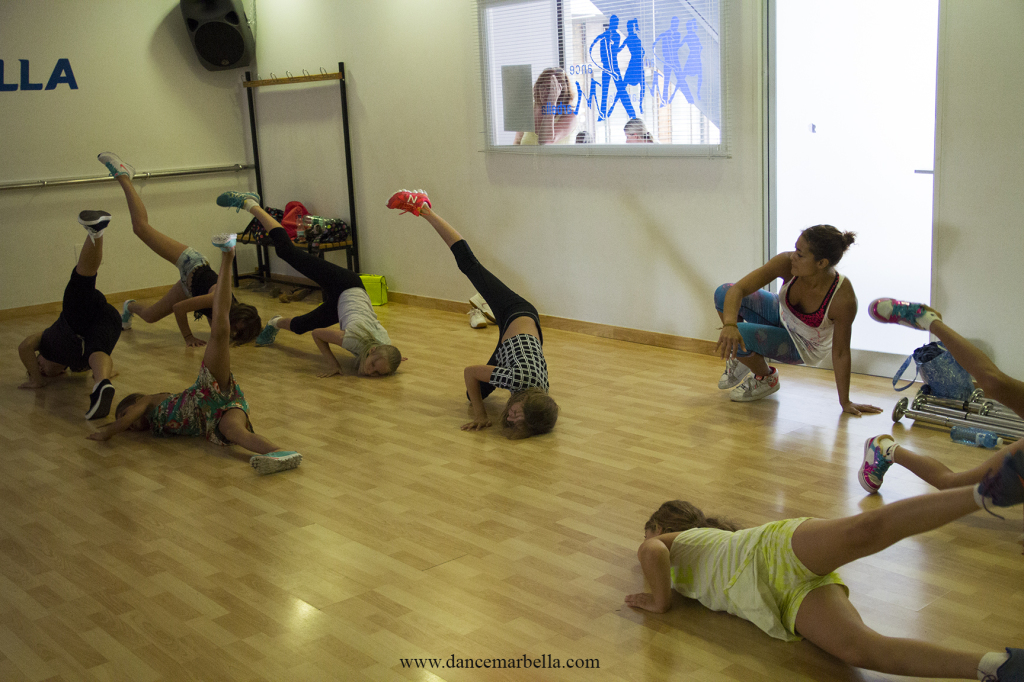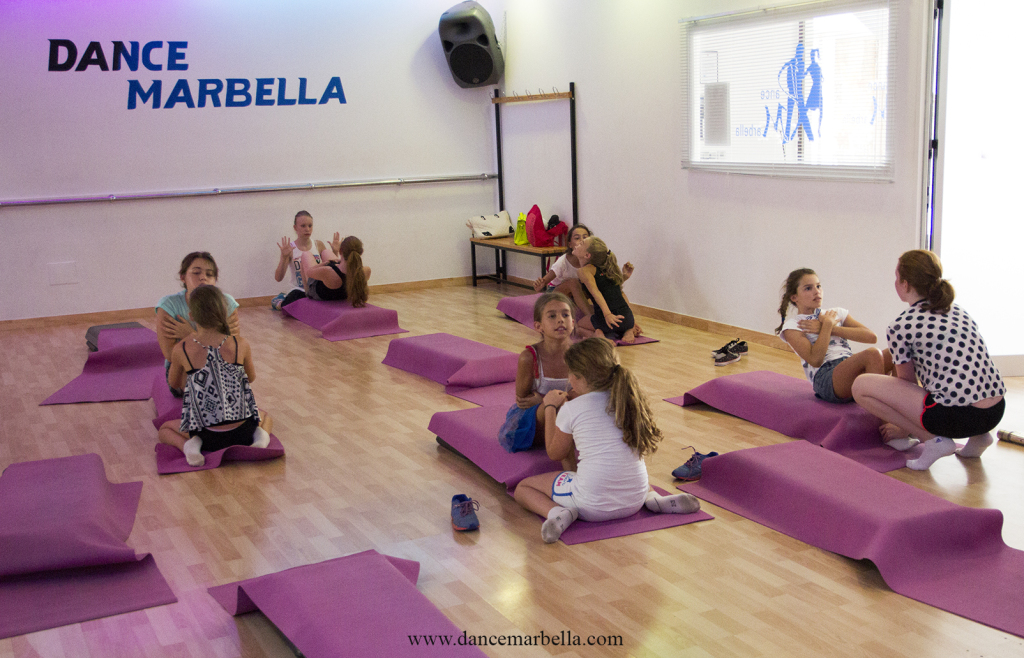 more pictures HERE !
---
5 different schools!
A lot of dances of all ages!!
Great variety of styles and music rhythms!!!
Awesome location !!!!
and all this –

FOR FREE!
come and bring your friends…
---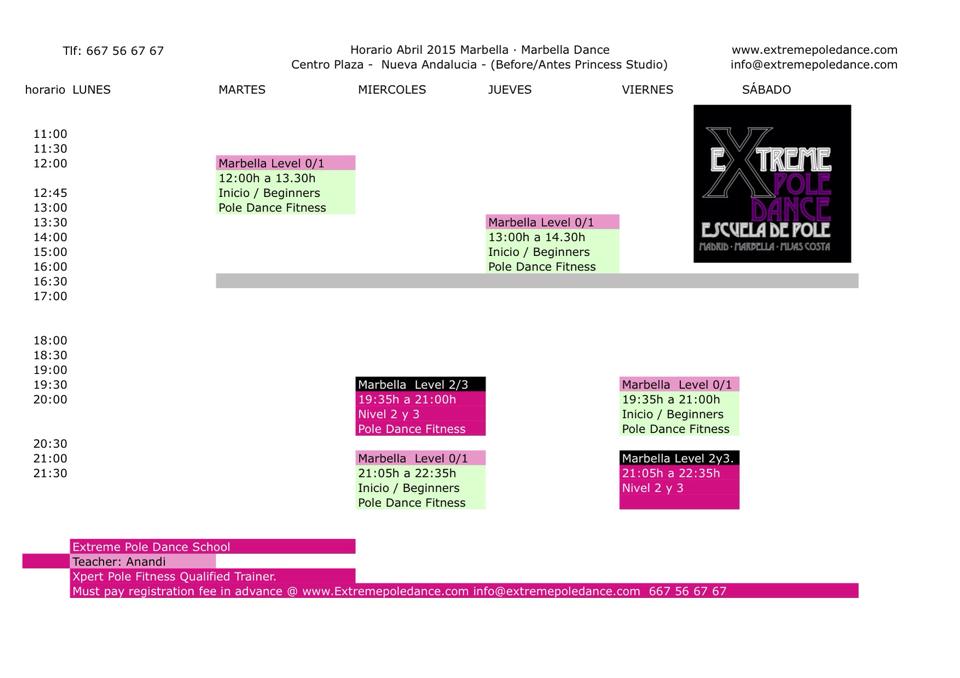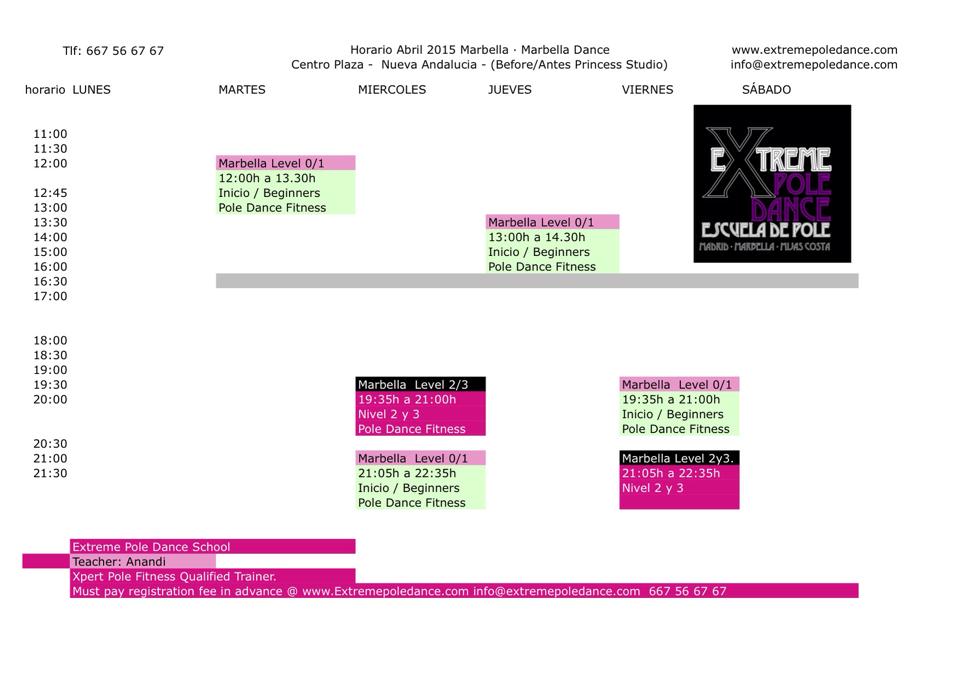 Level 0 & 1
You will receive a guide with images of figures to be learned in this workshop.
You don´t need any notion in dance or flexibility.
Any person is able to do it.
We will prepare you to do it!

You will learn 25 figures and spins. Coming up from the floor and climbing up and down the pole properly. The fitness exercises will make you gain strength and resistance.
Every girl will work and pass her own level at her own rhythm.
After the second month you will be prepared to enter Level 1&2 classes.

Fitness qualified XPERT Level 1&2. Anandi (Andalucía)    
for more info  – contact : +34667566767
---
Don´t miss opportunity to get strength , flexibility and work out hard !
Different levels !
New choreography !
Classes in the morning and in the evening !
Get more info and book in advance your spot at these groups :  
 +34600646587

   Fabi
---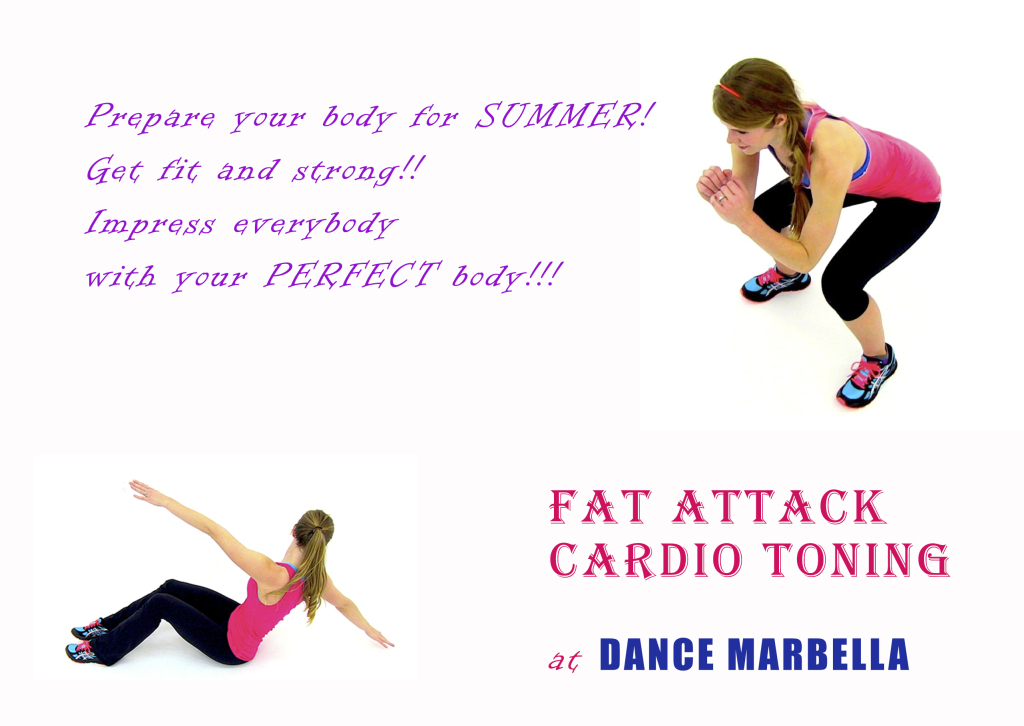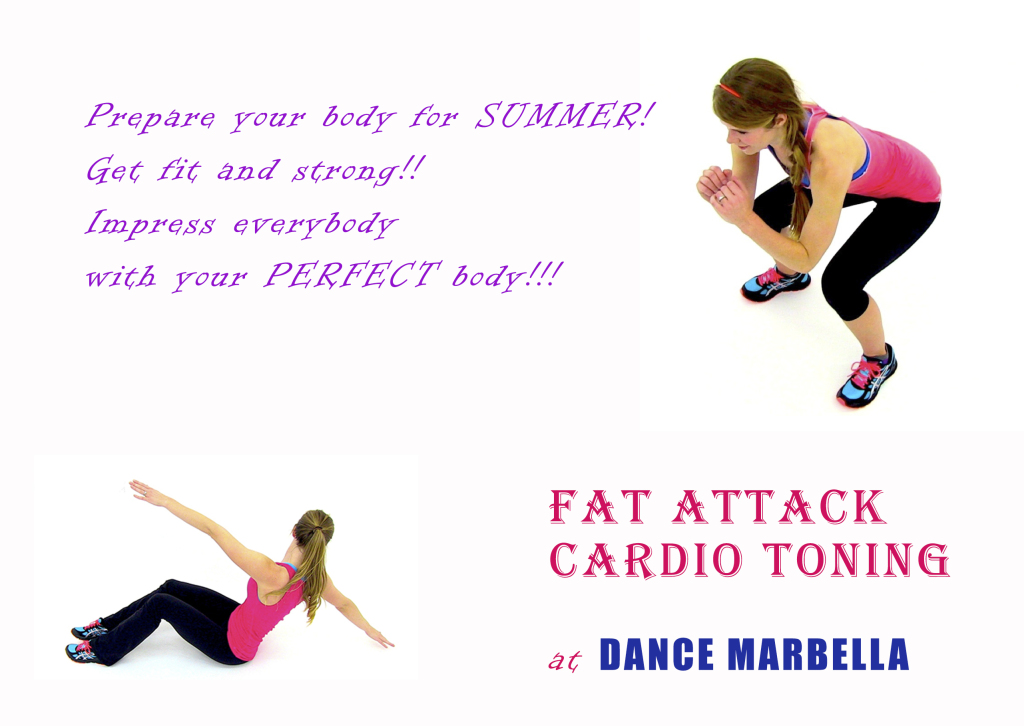 Every Tuesday and Thursday at 11.00 at Dance Marbella!!!
for more info please contact:
+34658962109
Look amazing, feel even better — what more can you ask for? This cardio-sculpting plan, perfect for any body, is the ultimate mind/body booster.

But there's a more important reason to exercise: It makes you feel great. "Good mental health is just as important as good physical health, and exercise is crucial to getting both!!!"
---
---
Yesterday Dance Marbella pupils has a great experience of dancing at FES DANCE ( Festival of Dancing in Marbella )!!!
Huge stage, 500 guests, 30 different dance schools, 50 shows…
"Girls – Masha, Sasha, Diana, Megi, Noelia, Jade and Yara – you did really well !!! Bravo!!!
Artem – was dancing Along (which means big responsibility) – and did it absolutely perfect!!!
Well done everyone! I am proud of you!!!!"
Nadia
---
---
---