---
Don´t miss a great opportunity to start your POLE DANCE class  !!!
Get ready for the summer!!!
contact us – and get the 1st class for FREE!!!!!!!!!!!!!!!!!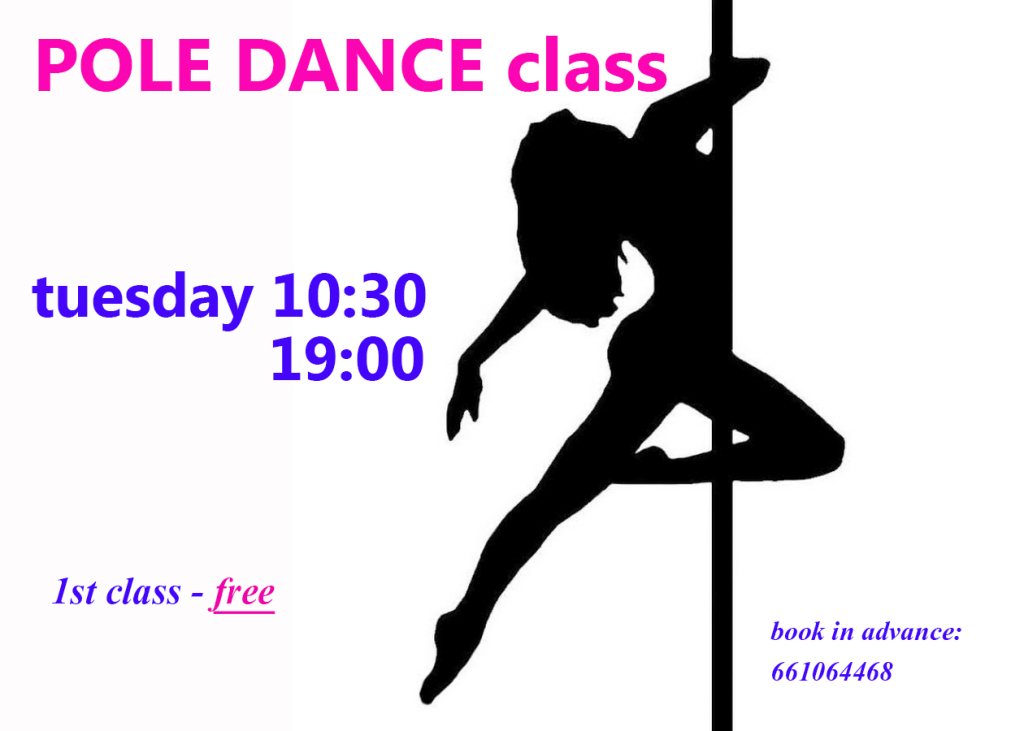 Benefits of pole dance fitness:
-Fat burning
-Increases energy
-Improves confidence
-Tones the overall body
-Improves posture
-Tightens and defines your core
-Strips off pounds
-Makes you feel sexy
-Builds muscle
-Beats the winter blues
-Transforms your body and mind
-Increases upper body strength
-Empowers
-Increases self esteem
-Celebrates your feminity and sensuality
-Tightens and tones your legs and glutes
-Burns tons of calories
-Significant weight loss
-Raises your heart rate and works your lungs
---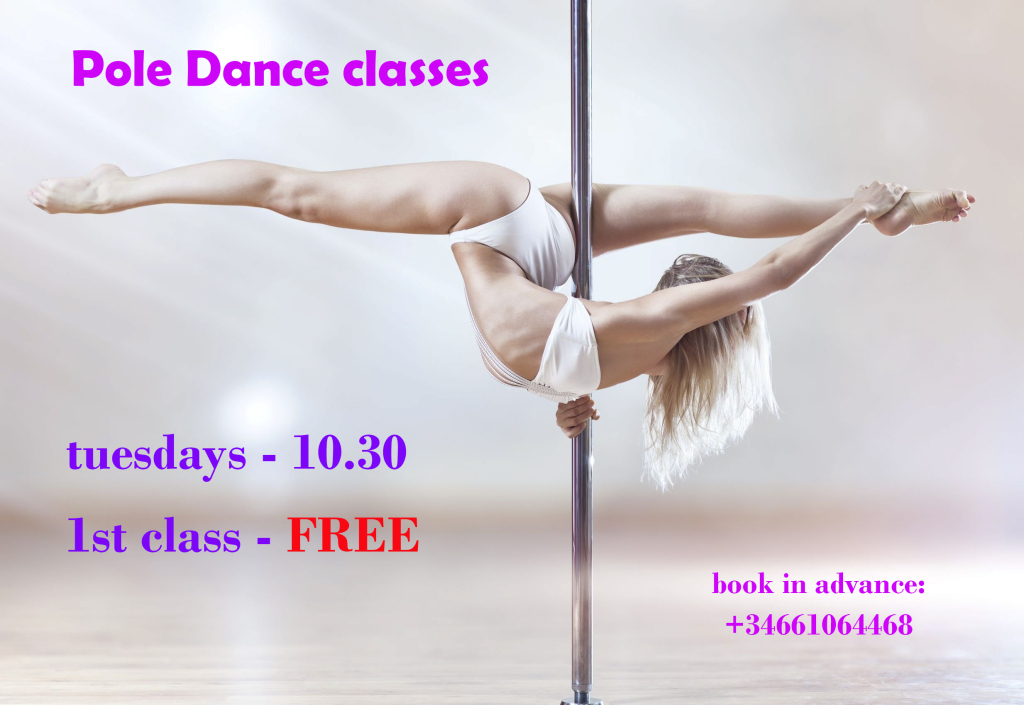 Do you want to be strong, flexible and skinny ?
come to Pole dance class at Dance Marbella and get ready for this summer!!!!!!!!!!!!!!!!!!!!!!!!!!!!!!!!!!!
1st class – FREE!!!
1,5 h of exercising and enjoying your body!
don´t miss this opportunity to try something new !
we are located super close to Puerto Banus (CC Centro Plaza, avenida manulete 1, next to Bullring Puerto Banus)
2 parkings and a lot of nice cafes and bars…
for more info – please contact : 661064468
---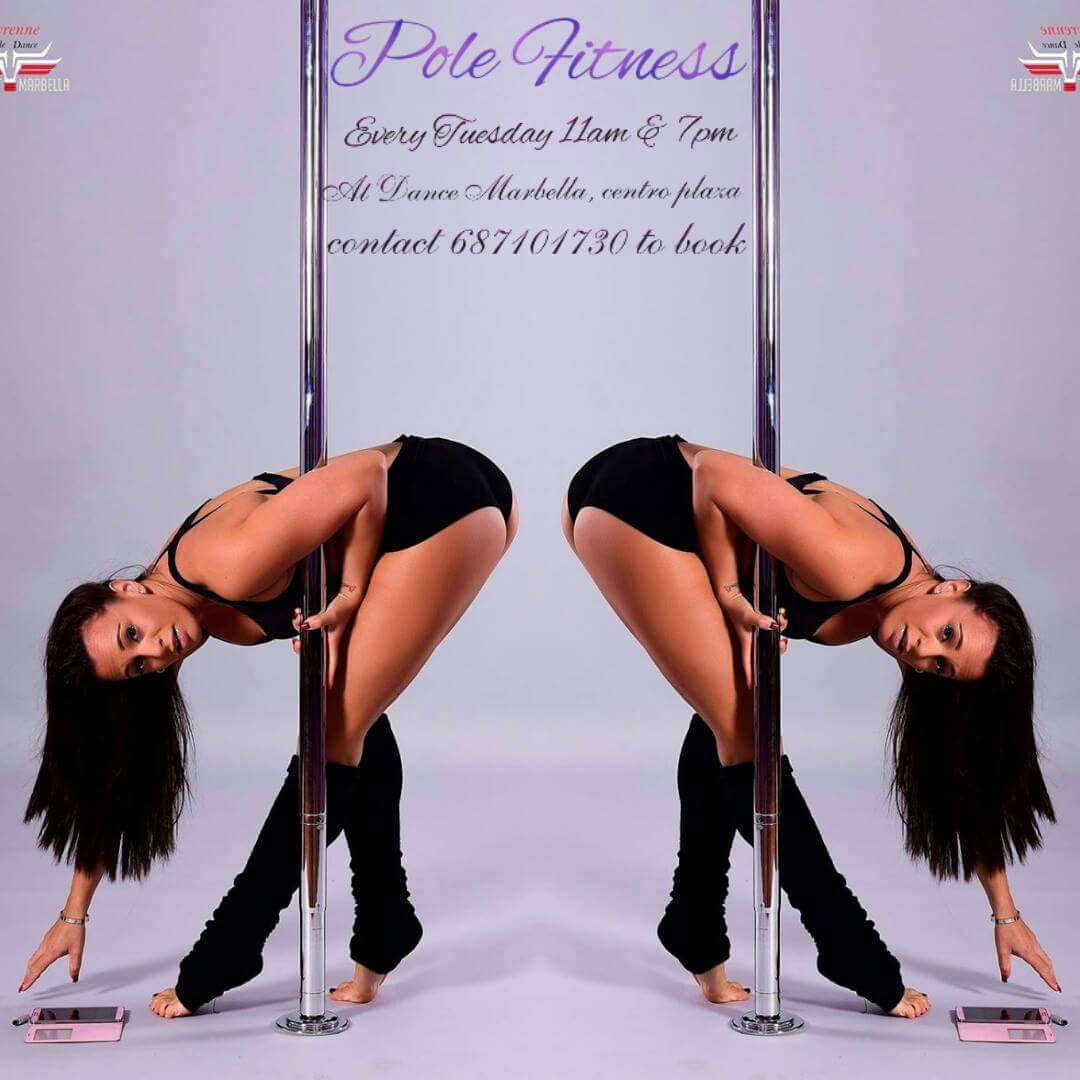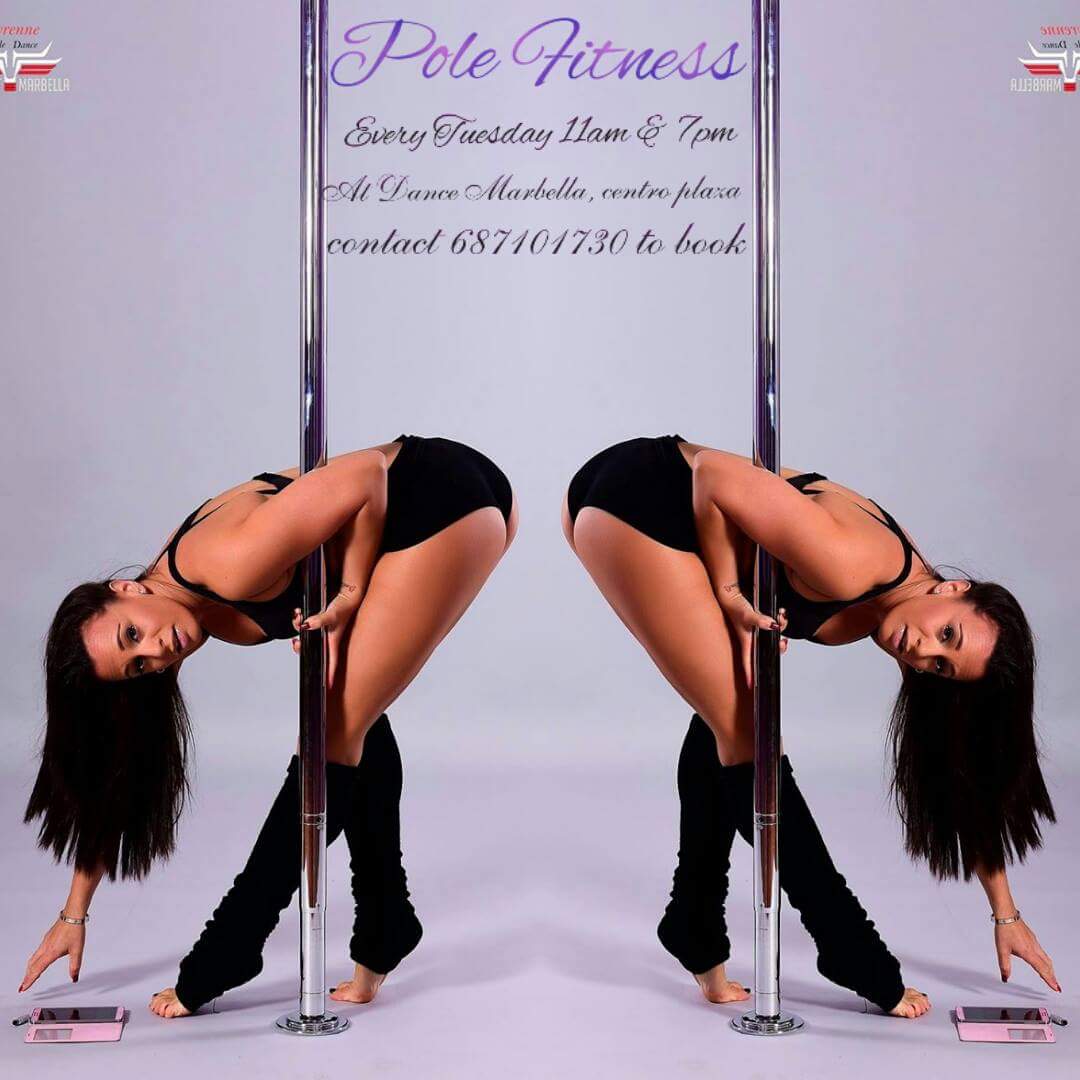 New AMAZING Pole Dance teacher at Dance Marbella!!!
Don´t miss the opportunity to come to a class of an experienced and professional teacher TY!
every Tuesday at 11.00 and 19.00
---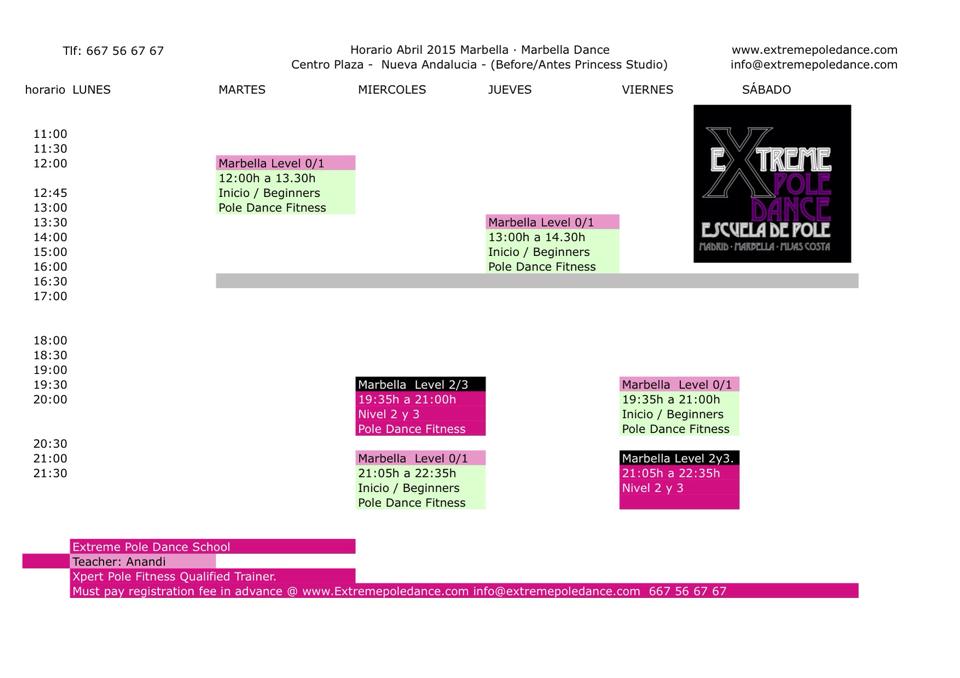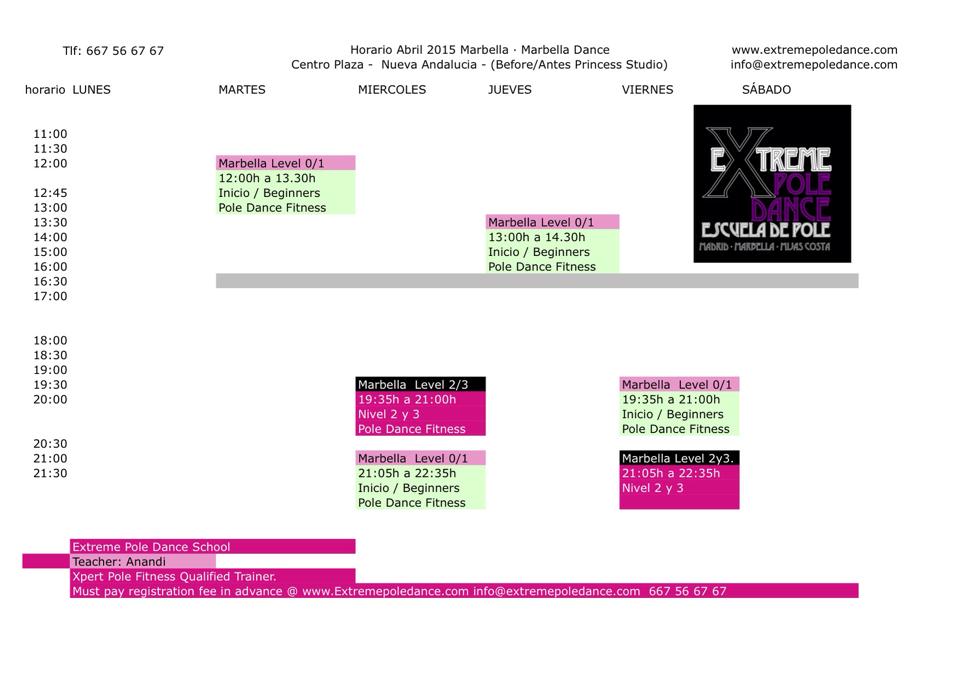 Level 0 & 1
You will receive a guide with images of figures to be learned in this workshop.
You don´t need any notion in dance or flexibility.
Any person is able to do it.
We will prepare you to do it!

You will learn 25 figures and spins. Coming up from the floor and climbing up and down the pole properly. The fitness exercises will make you gain strength and resistance.
Every girl will work and pass her own level at her own rhythm.
After the second month you will be prepared to enter Level 1&2 classes.

Fitness qualified XPERT Level 1&2. Anandi (Andalucía)    
for more info  – contact : +34667566767
---
Don´t miss opportunity to get strength , flexibility and work out hard !
Different levels !
New choreography !
Classes in the morning and in the evening !
Get more info and book in advance your spot at these groups :  
 +34600646587

   Fabi
---
---
NEW Pole dance classes at our studio !!!
Nivel 1 y 2 / Level 1 & 2:
Wednesday s & Fridays:
Miercoles y Viernes
7:35pm a 9.05pm
– – – – –
Level 2 & 3 / Nivel 2 y 3:
Friday / Viernes
9.05pm a 10.35pm
– – – – – – –
TLF y wssp 667566767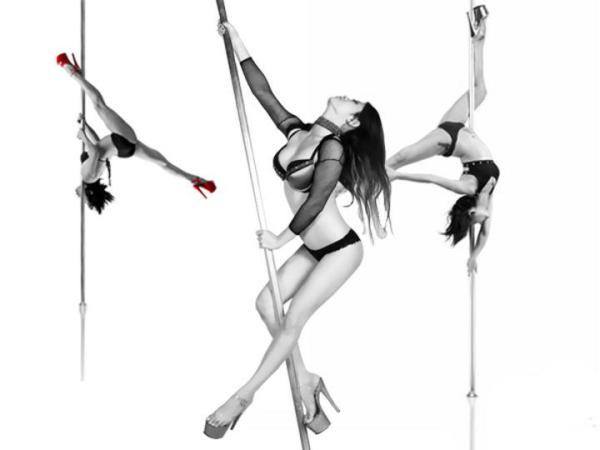 ---
---